Mankato Value Event Honoring Key Volunteers
Event Details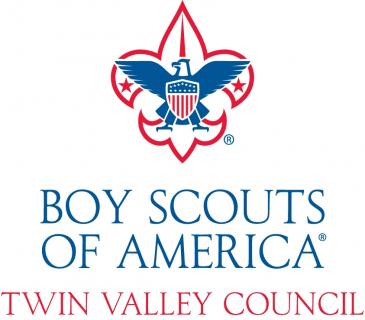 Mankato Values Event
Honoring Scout Volunteers
Thursday, March 21, 2019
Country Inn and Suites, Mankato
5:30 p.m. Reception 6:30 p.m. Dinner
On Thursday, March 21, 2019, Twin Valley Council will honor four very deserving parties for their volunteer achievements.
A reception will begin at 5:30 p.m. with dinner to follow at 6:30 p.m. Registration is open until March 14, 2019. After that date please contact Ray Brauer directly to register.
Table of eight cost is $374; Table of four $190 and individual seats are $50. If you or your business would like to purchase a program salute please contact Ray Brauer.
2019 Honorees
Phil Keithahn; ProGrowth Bank
Phil has over 40 years experience in banking, education, and rural community development. Phil has an MBA with 2nd year honors from Harvard Business School with concentrations in business strategy and finance. His education includes a BA in Economics from Carleton College and high school in Benson, MN.
Phil Keithahn is co-founder and chief financial officer for the proposed MN College of Osteopathic Medicine. Sue Keithahn, Phil's wife and business partner, has led ProGrowth Bank as President and chief operating officer since Phil began developing the medical school in early 2005. Phil is chairman of ProGrowth Bank which has branches in Gaylord, Mankato, and Nicollet. Starting in 2013, Phil assembled the financing for RS Fiber Cooperative, which operates a gigabit fiber-optic broadband network in South Central Minnesota.
Phil has served as treasurer for Twin Valley Council's Executive Board since 2013 and has been a board member since 2008. Phil received the Silver Beaver Award in 2014. Phil earned the Arrow of Light, Eagle Scout with Silver Palm, and the God & Country Award. He is a brotherhood member in the Order of the Arrow. Phil has been Troop 59's Scoutmaster since 2001 after serving six years as the Cubmaster for Pack 59 in Gaylord. Phil has also attended four National and five World Scout Jamborees as a youth or adult leader.
Phil's son, Brit, and four of his five nephews are Eagle Scouts with the youngest nephew close to earning Scouting's highest honor. Phil's two children, Brit and Lauren, ar attending MBA schools and pursuing careers in banking and finance. Phil has volunteered as a wrestling coach, led a Rotary mentoring program, and chaired multiple school, church, and community development committees.
Duane Rader, City of North Mankato
Duane has worked for the City of North Mankato for more than 24 years and is currently the Water and Parks Superintendent. Duane graduated from Mankato West High School and has a degree in Computer Programming from South Central College.
Duane married Rebecca Jensen in 1980 and has lived in the Mankato area for over 40 years. Duane and Becca have 2 children. Their daughter, Chessa, is stay-at-home mom and is married to Angie. they have blessed Duane and Becca with 4 grandsons. Their son, Ryan, has a degree in music performance and is a percussion instructor at a local music store.
Duane is a member of the First Presbyterian Church. He has served as an elder and as a member of several committees. He is currently a Sunday School Teacher and on the Worship Committee. He is a Board Member for Lasting Imprint, a mom-profit organization that helps families of those with congenital heart defects.
Scouting has played a big part of Duane's life. He started participating in Scouts as a Cub Scout in LaGrange, IL. His family moved to Mankato in 1971 and Duane joined Troop 12, earning his Eagle Rank in 1975 and continued earning a bronze and gold palm.
Duane's sone Ryan joined Pack 29 in 1989. Duane was s Den Leader and Cubmaster. When Ryan joined Troop 29, Duane became involved as an Assistant Scoutmaster and then Scoutmaster for 18 years. Ryan earned his Eagle Rank in 2001. Some highlights include high adventure trips to the Grand Tetons, Panama City, FL and BWCA. He is extremely proud of the 50 Scouts that achieved Eagle during his tenure as Scoutmaster. He has been awarded the District Award of Merit.
John Roise, Lindsay Windows and Door
John Roise grew up in MN on a farm with a dream of becoming a John Deere dealer. Although he never sold tractors for a living, he has been able to live his dreams in many other ways. In October 1968, John married his wife, Sue, just 3 months before he was drafted and became an infantry officer. When he returned, John began a 20-year career with Norwest/Wells Fargo Bank. Moving to Mankato to join the Norwest Bank team in 1978, John & Sue decided to put down roots with their 3 sons, Geoff, John and Nathan. In March of 1989, John had the opportunity to purchase Lindsay Windows in North Mankato; he and Sue prayed together about this decision until it felt right, and they decided to take the opportunity. All three of his sons worked at Lindsay Windows growing up; the oldest, Geoff, is now co-owner of the company.
John's character shines through in the way Lindsay Windows supports Christian values. In Johns' words "I wanted to share my faith in Christ whenever I wanted to: I wanted to hire people who need a second chance: I wanted to speak out on social issues: and I wanted to go on regular mission trips".
John earned an undergraduate degree at the University of MN, and is active with Bethel University; serving on both the Bethel University Foundation Board of Governors and the Bethel University Board of Trustees. John and Sue are involved with organizations that are dedicated to evangelism, discipleship and helping the poor. John serves with the Salvation Army, is on the National Board of Trustees for Fellowship of Christian Athletes, has been on the Minnesota Adult & Teen Challenge Board of Directors for more than 20 years and Is very involved with Kinship Christian Radio, Campus Crusade for Christ and other Christian charities. Over the years, John has taken his Christian values to the entities he is involved with.
Kiwanis Holiday Lights
Kiwanis Holiday Lights began in 2012 as a project of the Mankato Kiwanis Club while brainstorming fundraising ideas. Club President, Scott Wojcik, noted that his hometown of Marshfield, WI has a holiday lights event. The club felt an event like Kiwanis Holiday Lights would not only help promote the Kiwanis club but also involve many other businesses and non-profits from the community. In addition, this type of event appealed to many people who remembered the popular neighborhood displays on Mary Circle and North Broad Street.
The Mankato Area Foundation and CHS officially were named as presenting partners, kick-starting the capital campaign to make Kiwanis Holiday Lights a reality in June 2012.
This free nightly event celebrating the holiday season takes place from the day after Thanksgiving through New Year's Eve. Visitors can walk or drive through lighted holiday displays featuring over 1.3 million colored LED lights and holiday-themed displays. Free-will donations are collected to help with event expenses and distributed to the nonprofit organizations who volunteer for the event. Nonperishable food items are accepted each night benefiting area food shelves.
2012-17 Notable Facts:
· 83.4 tons of food has been collected for area food shelves
· Over 150 businesses have participated as sponsors
· Nearly 100 nonprofit groups have provided over 80,000 hours of volunteer assistance with the event and $302,000 has been donated to the non-profits who have provided volunteers.
Over 770,000 people have visited the event to date
When & Where
Country Inn & Suites
Thursday 03-21-2019 5:30 PM CT to 9:00 PM CT
Past