Event Details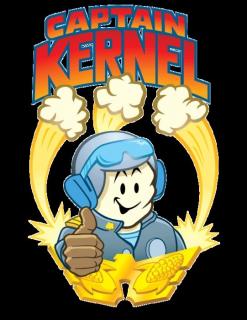 Popcorn Kickoff 2021
Neighborhood Meetings in August
It's that time of year again! Time to kickoff our popcorn season for 2021.
This year our adult training, Popcorn Kernels and anyone else who wants to learn, will be held at your Neighborhood meeting in August. At these meetings we will discuss what is new for 2021, the product line up, and walk you through the steps of how to run a successful sale. A member of the Council Popcorn Committee will be leading the training and answering your questions.
Youth training will be held at Expo 2021, on September 11, 2021. More details on this to come.
Remember adult training at the Neighborhood meeting is a Level 1 requirement for your commission climb.
"Popcorn Kernel (or designee) attends your Neighborhood's popcorn kickoff. It is also acceptable to attend another Neighborhood's kickoff if the date works better with your schedule. Unit encourges and has at least 1 youth come by the popcorn booth at Expo."
Our Council will be having training beginning August 3rd. The listing is below. You are welcome to attend any of the locations or via Zoom, and you may attend as often as you like. You must register so we are certain to give you credit on your Commission Climb.
Tuesday, August 3rd
Cedar River & Southern Trails Neighborhoods
6:30 p.m.
St. John's Lutheran Church in Austin
In person option only
Great Bend Neighborhood
6:30 p.m.
Center for Scouting in Mankato
In person and Zoom options
Thursday, August 5th
North Star Neighborhood
6:30 p.m.
Cedar Point Scout Camp
In person and Zoom option
River Valley Neighborhood
7 p.m.
Norseland Scout Camp
In person option only
Tuesday, August 10th
Buffalo Prairie Neighborhood
7 p.m.
Scout Building at the Waseca Fairgrounds
In person option only
Thursday, August 12th
Gneiss Neighborhood
6:30 p.m
Pizza Ranch in New Ulm
In person option only

Click here for Zoom link: https://zoom.us/j/5073873123 meeting password is 283
When & Where
Cedar River NeighborhoodSt John's Lutheran Church
Tuesday 08-03-2021 6:30 PM CT to 8:00 PM CT
Past
---
Great Bend NeighborhoodCenter for Scouting
Tuesday 08-03-2021 6:30 PM CT to 8:00 PM CT
Past
---
Southern Trails NeighborhoodSt John's Lutheran Church
Tuesday 08-03-2021 6:30 PM CT to 8:00 PM CT
Past
---
North Star NeighborhoodCedar Point Scout Camp
Thursday 08-05-2021 6:30 PM CT to 8:00 PM CT
Past
---
River Valley NeighborhoodNorseland Scout Camp
Thursday 08-05-2021 7:00 PM CT to 8:30 PM CT
Past
---
Buffalo Prairie NeighborhoodScout Building Waseca Fairgrounds
Tuesday 08-10-2021 7:00 PM CT to 8:30 PM CT
Past
---
Gneiss NeighborhoodPizza Ranch
Thursday 08-12-2021 6:30 PM CT to 8:00 PM CT
Past