Event Details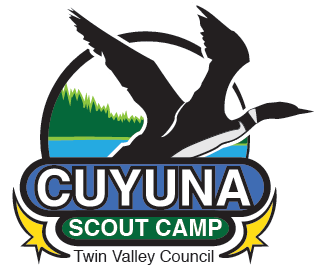 Northwoods Webelos Camp
Sunday, August 2 - Wednesday, August 5, 2020
Cuyuna Scout Camp, Cross Lake, MN
$150 per Scout; $65 per Adult
Due to COVID-19 we are adjusting our summer schedule and will be moving Northwood Webelos Camp to August 2-5, 2020 and the registration deadline to July 1, 2020. We apologize for any inconvenience this may cause. The staff have been working to change the camp program and conform to CDC guidelines for health, safety, and social distancing requirements. We are also working on sanitation policies and procedures to ensure a fun, healthy, and safe camp this summer.
It's time to "RENDEZVOUS" in the great outdoors!
Rendezvous with your friends in the great outdoors at Northwoods Webelos Camp. This camp is 4 days and 3 nights of unlimited fun! Enjoy swimming, boating, BB gun shooting, archery, STEM, Scoutcraft skills, fishing, games, nature, campfires, climbing/rappelling, human size games, gaga ball and more!
This camp is designed to begin the transition between Cub Scouts and Scouts BSA. Due to the nature of this camp, Scouts must be entering 4th or 5th grade fall of 2020.
Program
Part of the program at Northwoods Webelos Camp includes working on two Webelos adventure pins. Please "Be Prepared" to select your Scouts choice when registering
Monday: Choose from First Responder, Camper/Outdoorsman, Webelos Walkabout or Stronger, Faster, Higher
Tuesday: Choose from Cast Iron Chef, Into the Wild/Into the Woods, Castaway or Adventures in Science
Leadership
Each unit must provide 1 leader for every 4 Scouts with a minimum of 2 leaders per unit. If your pack is bringing both male and female Webelos, at least one leader must also be a female (or be matched up with another pack). These leaders must be BSA registered and be current on their youth protection training. A parent and child may attend together without additional leadership.
Schedule
On Sunday, August 2, 2020, Scouts should plan to arrive at Cuyuna between 1 and 3 p.m. Scout should each lunch before arriving. Monday and Tuesday are fun filled days of programming; everything form Webelos Adventure pins to waterfront fun and shooting sports. And don't forget about the evening Friendship Fires. Wednesday morning following breakfast, you 'll be heading home around 10 a.m.
Requirements
All Scouts attending Northwoods Webelos Camp, must have a current Health Form with parts A&B completed. Also, all Scouts must have a Shooting Sports Permission Form.
All adults must complete parts A&B of the Health Form as well.
Cost
Cost to attend this camp is $150 per Scout and $65 per adult if registered by July 1, 2020
If your unit is a Super Saver Popcorn Unit, your Scouts pay $125 and adults $65. A full listing of Super Saver Popcorn Units can be found on the registration page. Registration is due by July 1, 2020.
If a Scout sold $1,700 or more during Popcorn 2019, they also earned the $25 camp coupon. This is an additional $25 off one summer camp. You must have a coupon code to redeem. Codes are distributed from Shelley at the Council office. Registration is due by July 1, 2020.
All Scouts receive a T-shirt as part of their on time registration fee. Adults are welcome to purchase a T-shirt for $15.
Questions please contact Liz Paul at 507-387-3123 or elizabeth.paul@scouting.org
When & Where
Cuyuna Scout Camp
Sunday 08-02-2020 1:00 PM CT to
Wednesday 08-05-2020 9:00 AM CT