Event Details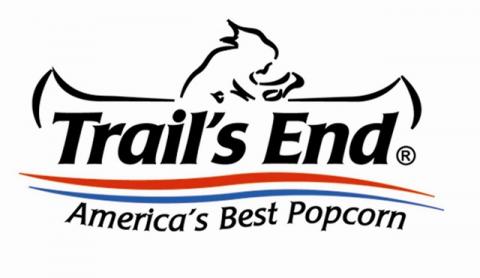 Popcorn Fest 2020 - New and Improved!
Saturday, August 22, 2020
Via Zoom
Various Times Available
It's time to begin thinking about Popcorn 2020!
Our kickoff this year will be held via Zoom due to Covid-19 restrictions. To make this event as accommodating as possible, we have created multiple time slots. Training for youth will last about 1hour 40 minutes. Adults new to selling popcorn or new Popcorn Kernels will have the same length of training and "seasoned" Kernels will have a condensed version of training lasting 50 minutes.
Youth
Training for youth will consists of six different "rotations" including: Good vs Bad site sale setups; Proper door to door wagon sale procedures; Practice Script time; Prize Program; How to Use App and Online Sales.
New Adults and New Popcorn Kernels
These adults will work with Dawn and Shelley learning how to put together a successful popcorn sale without all the stress! We'll show you how to use the app, explain different aspects of the sale, work with the app and hopefully answer all your questions.
"Seasoned" Kernels
Will be part of the same New Adult class. The first 50 minutes of the class will be dedicated to finding out what's new and improved from last year, answering your questions and talking about selling during Covid-19.
The date is Saturday, August 22, 2020. You will need to register for the time slot you want. There is a limited number of spaces per time slot so register early.
Time Slots Available
Due to the fact we will be using break out rooms during the meeting, it is important for families to know youth and adults will not be able to share the same computer. Please do not register youth and adults for the same time slots if you only have one device/computer in your home; ipads and phones will work also.
9am - 10:40am Youth and New Adult/Kernels; 9am - 9:50am for Seasoned Kernels
11am - 12:40pm Youth and New Adult/Kernels; 11am - 11:50am for Seasoned Kernels
2pm - 3:40pm Youth and New Adult/Kernels; 2pm - 2:50pm for Seasoned Kernels
4pm - 5:40pm Youth and New Adult/Kernels; 4pm - 4:50pm for Seasoned Kernels
Registration is open through Thursday, August 20, 2020. On Friday, August 21st you will receive your instructions on how to log in for the Zoom Meeting.
When & Where
Entire Day as StaffZoom Meeting
Saturday 08-22-2020 8:00 AM CT to 6:00 PM CT
---
Time Slot 9am - 10:40am OR 9am - 9:50amZoom Meeting
Saturday 08-22-2020 9:00 AM CT to 11:00 AM CT
---
Time Slot 11am - 12:40pm OR 11am - 11:50amZoom Meeting
Saturday 08-22-2020 11:00 AM CT to 1:00 PM CT
---
Time Slot 2pm - 3:40pm OR 2pm - 2:50pmZoom Meeting
Saturday 08-22-2020 2:00 PM CT to 4:00 PM CT
---
Time Slot 4pm - 5:40pm OR 4pm - 4:50pmZoom Meeting
Saturday 08-22-2020 4:00 PM CT to 6:00 PM CT