Event Details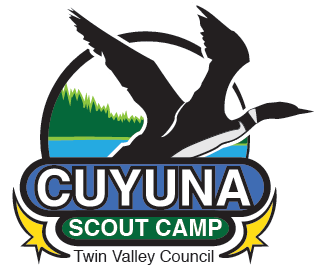 Northwoods Webelos Camp
June 27-30, 2021
Cuyuna Scout Camp, Cross Lake, MN
$125 per Scout; $60 per adult
Camp is open to BSA registered Cub Scouts going into grades 4/5 school year 2021-2022
Let's test the skills you have learned in Cub Scouts thus far at Northwoods Webelos Camp!
Any BSA registered Cub Scout who will be entering grades 4/5 fall 2021 is invited to attend this incredible camp experience. This is the camp where the skills learned in Cub Scouting are put to the test, fine tuned and then expanded upon. It is typically the Cub Scouts first experience as to what excitement awaits them in Scouts BSA.
Held at Cuyuna Scout Camp located in Cross Lake, MN, this camp is five days, four nights of living in the great outdoors. Cub Scouts will have the opportunity to earn two Webelos Adventure Pins, have a splashing great time at the waterfront, test their skills at the climbing wall, make crafts and experience the BB Gun and Archery shooting range the "big kids" use.
During the registration process Cubs Scouts need to choose which Webelos Adventure Pins they wish to work on
Monday they can choose between Camper/Outdoorsman, Webelos Walkabout or Stronger, Faster, Higher
Tuesday's options are Cast Iron Chef, Into the Woods/Into the Wild, Castaway or Adventures in Science
This camp begins Sunday, June 27, 2021, with arrival between 1-3pm. Families should eat lunch before arriving at camp. Camp concludes on Wednesday, June 30, 2021, following breakfast and breaking camp.
Cost to attend the Northwoods Webelos Camp is $125 per Scout ($115 for Popcorn Super Saver Units) and $60 per adult. Included in your on time registration of May 28, 2021, is a camp t-shirt for each youth. Adults may purchase a t-shirt for $15. After the May 28, 2021, date cost is $140 for youth and $75 for adults and shirts for both youth and adults can be purchased at the trading post for $15 while supplies last.
At a minimum each Pack must provide two deep leadership. If your Pack brings both male and female Scouts, at least one leader must be female.
When & Where
Cuyuna Scout Camp
Sunday 06-27-2021 12:00 PM CT to
Wednesday 06-30-2021 10:00 AM CT