Event Details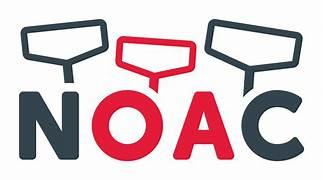 NOAC 2024
University of Colorado Boulder
Twin Valley Council Trip dates are Thursday, July 25 - Sunday, August 4, 2024
Tentative cost is $800
National Order of the Arrow Conference (NOAC) is the flagship national Order of the Arrow event. It is held every two years at a major university campus and is attended by as many as 8,000 Arrowmen from all 50 states. It is second only to the BSA National Jamboree in size and scope. Our largest conference was in 2015, attended by more than 15,000 Arrowmen to commemorate the 100th anniversary of the Order of the Arrow.
At this time Twin Valley Council intends to attend NOAC. You will travel viz bus as a group to the event with touring stops to and from Boulder, CO. Tentative cost for this event is $800. The lodge is currently in the process of securing fees and contracts to lock in a final price.
At this time Wahpekute needs a commitment from you of your participation. To hold your spot, please click the button below and make your $100 deposit.
More information will be out as it is secured.
Questions please contact Joey Kotten at 507-766-4351 or Paul Taylor at 507-381-1173.
When & Where
University of Colorado, Boulder
Thursday 07-25-2024 12:00 AM CT to
Sunday 08-04-2024 11:59 PM CT