Scout Night with the MoonDogs
Event Details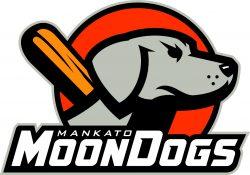 Scout Night With The MoonDogs
Friday, July 12 - Saturday, July 13, 2019
Frankin Rogers Park Mankato
Scout Night With The MoonDogs has a new format for 2019! And we're hoping to knock it out of the park with options that will work with your family!
Tailgate and the Game!
Friday, July 12, 2019
5:30 p.m. Tailgate party with a 7:05 p.m. opening pitch
$7 per person
Enjoy your favorite tailgate foods together with other Scouting families before the game, starting at 5:30 p.m. At 7:05 p.m. the Mankato MoonDogs host the St. Cloud Rox for nine innings of great baseball fun! Wear your Scout Field Uniform and line up on the field with the team for the National Anthem - it will be a Kodak moment for sure! The enjoy the game and be sure to root for the home team.
Overnight On Franklin Rogers Field
Friday, July 12 - Saturday, July 13, 2019
Immediately following the game
$5 per person
Immediately after the game, grab your tent and gear to camp out on the field! Enjoy a fun camping experience in a totally cool environment - the ball field; how many families can say they camp in a ball field! Breakfast is provided.
MoonDogs Day Camp (Youth grades K-5)
Saturday, July 13, 2019
8 a.m. - Noon
$20 per youth ($15 Popcorn Super Saver Units)
Plan to stay Saturday for a fun Day Camp at Franklin Rogers Park beginning at 8 a.m. Join the Minnesota State University Mankato Athletes to practice your favorite sport, play games and learn what it takes to be a collegiate athlete - all while playing on the field at Franklin Rogers Park! Adults attend this camp free of charge. Please bring water, tennis shoes, your favorite baseball camp and sun screen. MoonDogs Day Camp is open to Cub Scouts and siblings grades K-5.
Cub Scout Summer Camp T-shirts are also available for $15 each. These shirts are available in 4 different color choices and feature the "Farm, Fields & Fun" design. Shirts are available for order until June 19, 2019.
Now the best part - you can pick and choose which of the three events work into your world. Just register for those events you will be attending! It's just that simple - we'll see you at the ballpark!
Questions please call Liz Paul.
When & Where
Entire Event! Tailgate, Game, Overnight AND Day CampFranklin Rogers Park
Friday 07-12-2019 5:30 PM CT to
Saturday 07-13-2019 12:00 PM CT
Past
---
Tailgate Party and GameFranklin Rogers Park
Friday 07-12-2019 5:30 PM CT to 9:00 PM CT
Past
---
Overnight on Franklin Rogers FieldFranklin Rogers Park
Friday 07-12-2019 9:00 PM CT to
Saturday 07-13-2019 8:00 AM CT
Past
---
MoonDogs Day CampFranklin Rogers Park
Saturday 07-13-2019 8:00 AM CT to 12:00 PM CT
Past
---
MoonDogs Day Camp - Super Saver UnitsFranklin Rogers Park
Saturday 07-13-2019 8:00 AM CT to 12:00 PM CT
Past