Event Details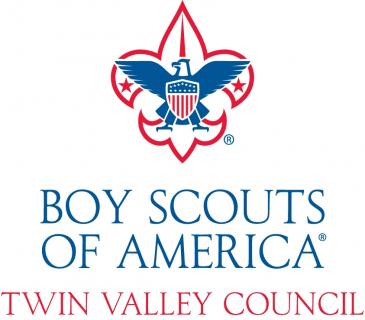 Twin Valley Council is excited to announce the next National Jamboree will take place at the Summit in West Virginia on July 19-28, 2023. We anticipate the Twin Valley Council contingent to leave Mankato either on July 16/17, 2023 and return on August 4/5, 2023. It is our plan to travel directly to the Jamboree then do a Washington D.C. tour after the Jamboree before returning home.
Exact details of the trip along with transportation arrangements and cost have not yet been secured, but we are anticipating the cost of the Jamboree trip to be approximately $3,000 per person. Depending on final costs of travel, lodging, food, touring and including the actual fee charged by the jamboree, however we do not anticipate the final cost to increase or decrease by more than $200-$300 from our initial estimate of $3,000 total. It is our hope to have this information solidified if not by the end of 2021, by the end of the first quarter of 2022.
We are anticipating a contingent made of 36 males Scout BSA members and 8 female Scout BSA members, along with 3 male adult leaders, 2 female adult leaders and one 18-20 year old youth leader.
Confirmed Jamboree Leadership as of today include:
Shawn Pomeroy - Contingent Leader, TVC Board Member, Scoutmaster for Troop 85 in Waseca.
Michael Krediet - Assistant Scoutmaster for Troop 29 in North Mankato and Charter Rep for Pack 12 in Mankato
Jay Striemer - Scoutmaster Troop 69 in Sherburn, Camp School trained
Becky Sandquist - Scoutmaster Troop 8 in Mankato, Camp Cuyuna staff, Camp School trained.
We are still in need of one additional female leader (over 21) and youth leader (18-20). If you are interested in interviewing for either of these positions you can contact Shawn Pomeroy at pomeroy.shawn@gmail.com.
The 2023 National Jamboree is open to any Scout BSA youth ages 12-18 at the time of the Jamboree. We are waiting for information from the National BSA on the policy of participants ages 18-20 years of age. It is our understanding that 18-20 year old's will be able to participate as "adult participants". We will provide more details as they become available.
If you are interested in attending we are accepting deposits on a first come first serve basis until the Jamboree contingent if full. We will then start a waitlist. Deposits and fees will be refundable until December 31, 2021. After that time, will only be refundable if another Scout from the waitlist fills your Scouts place.
Reservations deposit $100
December 31, 2021 $500
March 31, 2022 $500
June 30, 2022 $500
September 30, 2022 $500
December 31, 2022 $500
March 31, 2023 $400 or remainder of total contingent fee
We will also be scheduling in unit Jamboree promotions starting in early 2022 once additional details are known.
Questions can be directed to Shawn Pomeroy at pomeroy.shawn@gmail.com.
When & Where
Summit Bechtel
Sunday 07-16-2023 12:00 AM CT to
Saturday 08-05-2023 11:59 PM CT