Cuyuna Summer Camp Promotion Training
Event Details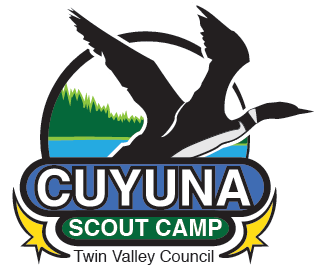 Cuyuna Summer Camp Promotion Training
Senior Patrol Leaders, Camp Staff and OA Members
Saturday, January 9, 2021 **NEW DATE**
1-2 p.m.
Zoom
Senior Patrol Leaders, Camp Staff and OA Members! Join us on Saturday, January 9, 2021, as we discuss ways to generate excitement about summer camp 2021. Each of you knows the fun to be had at Cuyuna Summer Camp and we are searching for ways to share this excitement with others. Can you believe we have units that have not been to Cuyuna or have not been for several years? Let's put our minds together and develop a way to share the excitement!
Due to the extension of the Covid-19 shut downs, this event will be held via Zoom. Those who registered for "in person" have already been moved to zoom attendance. We'll keep the meeting to an hour so come prepared with ways to share your excitement!
Zoom link will be sent out during the week of the event.
Thanks in advance for helping to make Cuyuna 2021 incredible!
Questions please contact Ray Brauer at ray.brauer@scouting.org
When & Where
Zoom Meeting
Saturday 01-09-2021 1:00 PM CT to 2:00 PM CT
Past