Event Details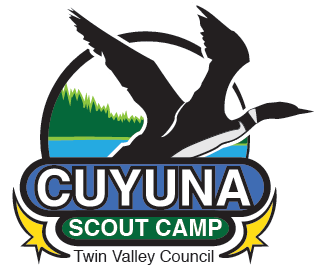 Cuyuna Family Experience
Wednesday, July 1 - Saturday, July 4, 2020
Cuyuna Scout Camp, Cross Lake, MN
$65 per person
Pack your bags and head north!
Visit Minnesota's north woods at Cuyuna Family Experience. This experience is designed so your entire family has fun. The waterfront will be open, shooting ranges, Scoutcraft skills, and of course the life size game boards will be available for you to test your skills.
Program
The Cuyuna Family Experience is fun for the entire family. Parents, Scouts and siblings; all are welcome. We have designed this experience so families come to camp and do activities together. For aquatics activities, a swim test is required. For the rifle range activities, those below age 11 may shoot BB guns, those over 11 will use .22's Parents must give written permission for children under age 18 to shoot firearms or BB guns. Please see attached permission form.
Camping
Included in the cost is a camping site. Bring your tent and gear and make yourself at home in one of the provided sites. Don't want to sleep in a tent? Bring your RV or pop-up camper at no additional charge. You are also welcome to rent one of our 4 family cabins for $75 per night. Just bring your own towels, sheets and bedding.
Please note that cabin, pop-up camper and RV locations are limited so you may want to register in advance for these options.
Schedule
On Wednesday, July 1, 2020, families should plan to arrive at Cuyuna between 1 and 5:30 p.m. Please each lunch before arriving. Swim checks, camp set up and a camp tours are also happening during this time frame.
Thursday and Friday you'll spend the day experiencing camp life. Through the round robin system, Thursday morning you'll circulate between climbing/rappelling, fire building, campfire cooking and Scoutcraft skills. Thursday afternoon will be swimming/boating, shooting range activities and free time.
After breakfast on Friday, the round robin system will take you through STEM programs, COPE games and a low COPE course. After lunch you'll do basketry/carving, swimming/boating and again enjoy free time.
Since it is the July 4th holiday, there will be an optional early check out Friday night beginning at 5 p.m. Otherwise, you'll break camp and checkout Saturday morning at 9 a.m.
Requirements
Everyone attending the Cuyuna Family Experience must have a current Health Form with parts A&B completed. Also, all youth under age 18 must have a Shooting Sports Permission Form.
What to bring
Tent/RV/Pop-up Camper
Cot/Sleeping Pad/Sleeping Bag for blanket
Swim wear
Personal Toiletries
Change of clothes
Boot or other closed toe shoes
Towel
Sunscreen and Bug Repellant
Fishing gear (optional)
Water Bottle
Class A&B Health Form
Shooting Sports Permission Form
Cost
Cost to attend this camp is $65 per person. Registration is open at this price until June 1, 2020.
Questions please contact Liz Paul at 507-387-3123 or elizabeth.paul@scouting.org
When & Where
Cuyuna Scout Camp
Wednesday 07-01-2020 1:00 AM CT to
Saturday 07-04-2020 9:00 AM CT
Past