BSA Certified Angler Instructor Course
Event Details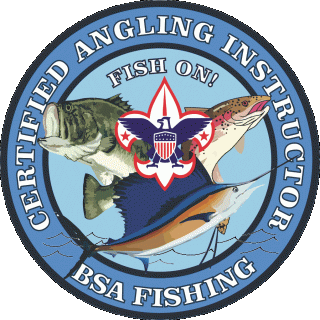 Registration is through John Woodhall III


BSA Certified Angler Instructor Class
Friday, August 23 - Sunday, August 25, 2019
John Woodhall III's private property in Spicer, MN
"Having attended BSA training at John's facility, his program set a new bar for how to properly teach fishing skills. While my class was comprised of seasoned anglers, not only would the course have been appropriate for people with less experience, but all attendees came away with increased knowledge and appreciation of all aspects of the art. The curriculum was well designed. The outdoor facilities were exceptional. And the host/instructors incredibly helpful from first aid to the fly tying/gear to tactics, this was the most educational and fun outdoor class that i have taken." Matthew Arnett.
Join in the fun on August 23-25, 2019, on the private property of John Woodhall III's near Spicer, MN. The class begins at 7 p.m. on Friday and continues through Sunday morning. This is a BSA Nationally recognized training course and all participants will receive their training certificate and patch.
This course is designed for those who are willing to actively help and promote fishing in their Council, District or within their Unit. The Chief Instructor and host is John Woodhall III, Area 1 fishing advocate and Section Director for National Camp School first year camper and outdoor skills program.
Some of the topics covered at this training include
Fishing and the BSA
Review of basic fishing skills
Learning the art of Fly Fishing casting
Fly tying, knots and equipment
Background on Merit Badge Programs for Fishing and Fly Fishing
The Complete Angler Award for Scouts BSA
Fishing topics for Troops, Crews and Packs
Fishing promotions and activities
Cost for this event is
$35 basic fee which includes certificate, patch, bait, materials and food for the weekend
$55 fee includes everything in basic fee plus a set of fly tying tools in a wooden box
$110 fee includes everything mentioned above plus a Fly rod with reel and line.
There will be a cracker barrel on Friday evening, three meals provided on Saturday and breakfast on Sunday.
You will be fishing on private ponds owned and stocked by John Woodhall III located between New London and Hawick, MN, just off of Highway 23. Catch and release will be practiced except for fish kept for the fish fry on Sunday morning. Row bots and canoes will be available but bring your own life jacket and fishing equipment of your choice. Fly rods will be provided. There are no docks on ponds so bring rubber boots or "Be Prepared" get to get your feet wet. Also, there are no landings or ramps for larger boats. Since these are gravel pit ponds, they drop off quickly in places and there is good shore fishing. Fish species include northern, bass, crappie, sunfish, trout and walleye. Minnesota Fishing License required. Fly Fishing equipment and fly tying tools and supplies will be provided.
This weekend will be rustic camping. Please bring your own tent, sleeping bag with cot or mattress, plus whatever else you would like for your campout. Clothing should be appropriate for early fall and wearing of the BSA uniform is optional. Please bring a solar shower or plan to swim. An outhouse is available as well as a solar shower shelter.
There will be outdoor cooking all weekend. Meetings will be held in a canopy tent. Generator supplied power for lights and power point presentations. There will be water available for washing and drinking.
To sign up for your spot, please send payment made payable to John Woodhall III to 9571 NE Highway 23 Spicer, MN 56288. For questions please call John at 320-894-3700 or email jawiii@charter.net.
When & Where
John Woodhall III
Friday 08-23-2019 7:00 PM CT to
Sunday 08-25-2019 11:00 AM CT
Past