President Ford FSC Star Wars Movie Parties
Event Details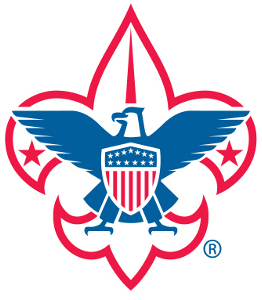 Scouters and Future Scouts Families:
As part of our 2016 popcorn sale, we have 3 showings of the New Star Wars Rogue One movie scheduled for Saturday, December 17th at 10 a.m. in Grand Rapids, Muskegon, and Traverse City! Our top popcorn sellers earn free tickets to these special movie events, but we do have some limited tickets available for these special showings! We expect these movie events to fill up so please act accordingly. To fill the movie events, we're opening up registration to our current Scouts and Scouters, as well as to some of our future Scouts. Please see the notes below on how you can join us:
I'm a future Scout and would like to join Scouting! - If you're not currently invloved in Scouting, and want to join a Scouting program - join us at one of our Star Wars Movie events. We'll ask you to fill out a Scouting application, and pay your membership fees ($28.00 for December of 2016 and all of 2017) at the event. We'll connect you to your nearest Scouting unit. We'll give the new Scout a free ticket to the movie. Parents - purchase tickets under the additional ticket sales registration for $10. New Scouts should register under the "New Scout" registration.
I'm a Scout recruiter, and just recruited a Scout into Scouting! - If you're a Scout recruiter, and bring a friend who joins Scouting at the movie, we'll give you and the new Scout a free ticket to the movie. Your newly recruited Scout will register under the "New Scout" registration, and you'll register under the "Recruiter" registration.
I'm a Scout, Scouter, or Parent that would like to attend the movie event! - Tickets are available to purchase for $10 each under the "Additional Tickets" registration.
Note: Tickets are limited for each movie theater, and we do expect these events to fill up. Because of that - no registrations will be taken at the door. All registration must be done through this site no later than December 15th at noon.
When & Where
Grand Rapids Star Wars Movie EventCelebration Cinema South
Saturday 12-17-2016 10:00 AM ET to 12:00 PM ET
Past
---
Muskegon Star Wars Movie EventCinema Carousel Muskegon
Saturday 12-17-2016 10:00 AM ET to 12:00 PM ET
Past
---
Traverse City Star Wars Movie EventCherry Blossom 14
Saturday 12-17-2016 10:00 AM ET to 12:00 PM ET
Past