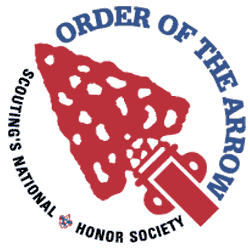 MSU SEAT BACKS - Saturday, August 19, 2017
An Agaming Maangogwan fundraiser
This is the annual "SEAT BACK" day where arrowmen install stadium seat backs.
The lodge will be meeting at 8:30am on Saturday, August 19 at Michigan State / Spartan Stadium (Gate C off of Shaw Lane).
There is NO cost to this fundraising event! Lunch is provided at Spartan Stadium for those working. Please register on-line so we have a count.
BRING YOUR FRIENDS & FAMILY TO HELP!
Bring your mom . . . Bring your buddy . . . . bring your girlfriend!
BRING a 9/16" wrench, too!!
SPECIAL NOTE:
Receive an ELANGOMAT FLAP PATCH: For one season, recruit, bring, and lead at least six other persons to MSU Seat Backs Set-Up (August) AND Take Down (November). Register these individuals at least one week in advance. Have ALL stay until the work is done for BOTH set-up & take down.
Also offered for 2017:
Stay over for the August 19th Electronic Lock-in! Food and fun and games will be provided Saturday night and Sunday morning. Departure is around 8:30 am on Sunday.
Do you have a far drive? Want to stay overnight Friday? We have rented a cabin at Camp Kiwanis in Mason on Friday night for those that wish to arrive early. Please sign up here so we know how many to expect.
Rick Todd
rickt@agaming804.org
517-256-7276

Tom Stoppa
Lodge Advisor
stoppat@hotmail.com
989-354-8054

Auburn Service Center
5001 Eleven Mile Rd
Auburn, Michigan 48611
Phone: 989-662-4464

Saturday 08-19-2017 8:30 AM to 4:00 PM
Past
Michigan State University
More Information