Event Details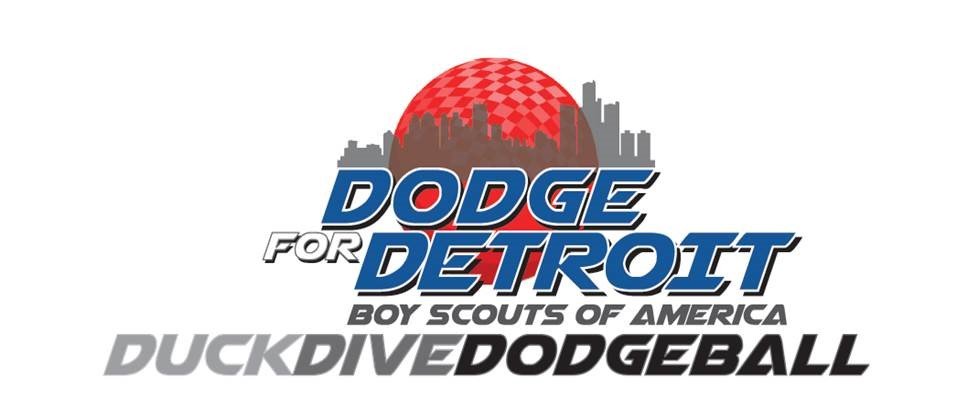 On August 5, 2021, the Boy Scouts of America will host their Sixth Annual Dodgeball Tournament in downtown Detroit. This fun and active, spin on happy hour will provide much needed funding for Scouting's outreach programs that provide character development, develop leadership skills, and instill lifelong values in over 4,000 of Southeast Michigan's most socio economically disadvantaged youth.
**You must be at least 18 years old to participate.
See previous year event photos HERE
Dodgeball Event Sponsorships
Center Court Sponsor - $10,000 – Only One Available - Up to seven (7) Teams SOLD OUT - Thank you Midwest Mobility Solutions!
Logo prominently displayed on center court in the heart of the action
Recognition as Center Court Sponsor on all event materials, press releases, and media prior to, during, and post event
Recognition of sponsorship by the emcee at event
Logo inclusion on all event signage, step and repeat & participant giveaway
Opportunity to provide collateral or giveaway to participant packages
Reasonable requests welcome
First right of refusal for supporting sponsorship in 2018
Court Sponsor - $7,000 – Only Two Available - Up to five (5) Teams
Logo prominently displayed on one court (East or West end court)
Recognition as Court Sponsor on all event materials, press releases, and media prior to, during, and post event
Recognition of sponsorship by the emcee at event
Logo inclusion on all event signage
Opportunity to provide collateral or giveaway to participant packages
Reasonable requests welcome
First right of refusal for supporting sponsorship in 2018
First Class Scout Sponsor - $5,000 – Up to three (3) Teams
Recognition of sponsorship on all media/promotion including but not limited to, media releases, television/radio spots, social media
Recognition of sponsorship by the emcee at event
Logo inclusion on event website and social media
Projection of name and logo during event
Opportunity to provide collateral or giveaway to participant packages
Reasonable requests welcome
Boy Scout Sponsor - $3,000 – Up to two (2) Teams
Recognition of sponsorship on all media/promotion including but not limited to, media releases, television/radio spots, social media
Recognition of sponsorship by the emcee at event
Projection of name and logo during event
Opportunity to provide collateral or giveaway to participant packages
Reasonable requests welcome
Cub Scout Sponsor - $1,500 – One (1) Team
Recognition of sponsorship by the emcee at event
Recognition of sponsorship on Great Lakes Field Service Council social media and website
Projection of name and logo during event
Opportunity to provide collateral or giveaway to participant packages
Reasonable requests welcome
Individual Team - $600 – One (1) Team
Have an idea how your organization can get involved not listed above? Contact Jaime Bochenek at jaime.bochenek@scouting.org
When & Where
Detroit PAL
Thursday 08-05-2021 5:00 PM ET to 9:00 PM ET
Past