National Youth Leadership Training - NYLT
Event Details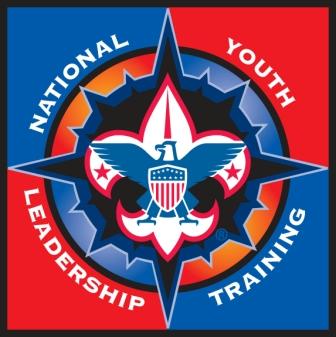 National Youth Leadership Training (NYLT)
About NYLT
Leadership training is perhaps the most important opportunity available to our Scouts and Venturers. National Youth Leadership Training is a key part of the leadership development of the BSA's youth members. NYLT is an intense, six-day experience centered on the concepts of what a leader should BE, what a leader should KNOW, and what a leader should DO.
Youth Leadership Training Continuum
NYLT is part of the BSA's youth leadership training continuum. The parts are connected by the common values, skills, and applications being taught. The first level (ILST/ILSC) is conducted at the unit level by the unit's youth and adult leaders. The second level (NYLT) is conducted by the council. The third level (NAYLE) is conducted at one of the BSA's national high adventure bases. The Kodiak Challenge is an experiential trek-based course offered by the unit or council.
Practical Skills and Application
Learners will take part in discussions and exercise that challenge them intellectually and physically. The focus of NYLT is on developing skills that will be put to work right away at NYLT, in home units, and in life. The course is designed to model the structure and life of an ideal unit. Learners live as members of a patrol, and are guided by a highly-trained youth and adult staff. Major skills include:
Communicating Well
Resolving Conflict
Servant Leadership
Developing a Vision
Teaching EDGE
Valuing People
Goal Setting
Team Development
Leading Yourself
Planning
Solving Problems
Making Ethical Decisions
Who should attend
NYLT is for youth members in leadership positions, or who soon will be. Learners must display the maturity to handle an intense week-long training course. Sending two youth will allow them to support each other upon returning to your unit. Remember, NYLT is an investment in the individual and the unit! Each NYLT attendee must:
1. Be a registered Scout and must be age 13 or older.
2. Have completed the Introduction to Leadership Skills (ILST/ILSC) course for your program.
3. Have Scoutmaster/Advisor approval and, if under 18 years old, parent/guardian consent.
4. Be comfortable living in the outdoors. A previous resident camping experience is ideal.
When registering for NYLT, you are encouraged to sign up early to take advantage of the lower rates and avoid late fees. If you are not paid IN FULL at the time of a rate increase, the amount owed will increase to the higher rate.
Do not let price be an issue! Scouts can qualify for a campership but must apply through the MCC Campership process. There may be other financial resources available for the specific course that you would like to attend.Please reach out to the course director to inquire.
When & Where
NYLT Greilick Outdoor Recreation & Education Center- JuneGreilick Outdoor Recreation & Education Center
Sunday 06-16-2019 10:00 AM ET to
Friday 06-21-2019 8:00 PM ET
Past
---
NYLT - Gerber SR - AugustGerber Scout Reservation
Monday 08-12-2019 10:00 AM ET to
Saturday 08-17-2019 8:00 PM ET
Past