Agaming Maangogwan OA Fall Induction
Event Details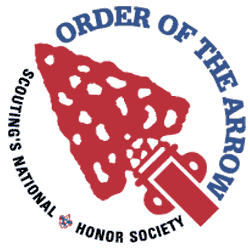 Join your BROTHERS of AGAMING MAANGOGWAN Lodge at the FALL Induction & Service Weekend September 7-9, 2018 at Silver Trails Scout Reservation.
During the Induction & Service weekend, the lodge will be inducting new Ordeal Candidates, sealing the membership of Brotherhood candidates & completing much needed camp service projects!
Even IF you are NOT going through your Ordeal or Brotherhood, PLEASE COME TO HELP US IMPROVE CAMP for ALL SCOUTS and SCOUTERS!
The regular cost for the weekend is $30.00 for all members (Ordeal, Brotherhood, and Vigil) AND Brotherhood Candidates. That's right! The fee IS THE SAME for members as well as BROTHERHOOD CANDIDATES. The Ordeal Candidate fee is $48.00. The discount does not apply to Ordeal Candidates.
However, if you pay at least ONE WEEK in advance (i.e. Friday, August 31st), the EARLY BIRD DISCOUNT rate is $20.00. Save some cash and pay early!! Gold Plan members are ALREADY paid.
Bring some extra cash to purchase NEW items at the lodge trading post!
Please bring regular gear for a scout outing: sleeping bag, toilet kit, full scout uniform, sash, etc.
For work projects: work clothes, boots, work gloves, etc.
Sleeping is in YOUR OWN TENT! REMEMBER TO BRING ONE!
Meals, activities, and ceremonies are provided as a part of the weekend fee.
Remember your BSA Health Form Parts A & B is due at registration.
Please fill out and bring a Health Form for events of 72 hours or less.
Download one at the link: http://www.scouting.org/filestore/HealthSafety/pdf/680-001_AB.pdf
For questions, please contact Michael P. at 517- 643-1786 / pierpon15@gmail.com or Liam Badgerow at 989-289-8555 / lmbadgerow@gmail.com or Noah Helie at 989-415-6044 / nmhelie@icloud.com or Tom Stoppa at stoppat@hotmail.com / 989-354-8054.
When & Where
Silver Trails Scout Reservation
Friday 09-07-2018 6:30 PM to
Sunday 09-09-2018 10:00 AM
Past
Contact
Liam Badgerow
lmbadgerow@gmail.com
989-289-8555

Michael Pierpont
pierpon15@gmail.com
517-643-1786

Tom Stoppa
Lodge Advisor
stoppat@hotmail.com
989-354-8054

Auburn Service Center
5001 Eleven Mile Rd
Auburn, Michigan 48611
Phone: 989-662-4464