2023 Mishigami Lodge - Order of the Arrow Induction Events
Event Details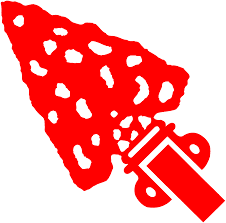 Welcome to the Mishigami Lodge 2023 Induction Registration
Mishigami Lodge holds multiple Induction opportunities at different dates and different location, hopefully you will be able to find a date and location that works best for your schedule.
Ordeal Candidates - Congratulations on your election to the Order of the Arrow, this is going to be a great experience for you. Any candidate elected within two years prior to the Saturday of the event is eligible to be inducted at these events.
Brotherhood Candidates - We are excited that you are now ready (it's been 6 months since your Ordeal) to seal your membership in the Order of the Arrow.
OA Members - Thank you again for your Service to our council/camps and your Fellowship with your brothers in the Order of the Arrow. Check with the Area Leadership to sign up to be an elangomat and show everyone what cheerful service means in Mishigami Lodge.
Culinary (Kitchen) Staff - Please check with Area Leadership to make sure you are on the list for this option and to coordinate any special instructions prior to arrival.
Elangomat Staff - If you choose to be an Elangomat, you will re-live your Ordeal, and help lead the new Ordeal candidates during their day of service. This is an important role as you will also work as a crew leader for a small group of candidates during their service project. We need at least one elangomat for every 8 candidates, in order to hold the induction, and more is better. If you sign up for this please bring the same equipment as the Ordeal Candidates, and plan on doing everything the Ordeal Candidates do aside from the ceremonies.
Click on the date and location that works for your schedule from the list at the right (or below if you're on a small screen). All events cost the same and provide the same experience, but are held at a variety of locations on a variety of dates to best meet your needs. If you are unfamiliar with the locations, take a look at the map, you may click the map to open a new window with a larger version. While usually you choose the locations nearest you we know that schedules don't always work out, you are welcome at any of our weekend events. Ordeal Candidates will start by choosing their first event, OA members may choose to attend any and all events, we are thankful for your Service and look forward to your Fellowship!
Meals, activities, and ceremonies are provided as a part of the weekend fee. We will be outdoors for the weekend so please dress and pack accordingly.
Bring some extra cash to purchase items at the lodge trading post!
Registration/Check In
6:00 - 8:00 PM Friday night. If you arrive after 8 PM, please locate the health officer and check in directly with them. We will try to get a sign posted near the entrance with directions.
Required for all attendees
WHAT TO DO/BRING BEFORE YOU COME TO CAMP:

Your completed

BSA Parts A & B Health Form

(signed by parent/guardian if a youth) to be turned in at registration. If you are under 18, you must be signed out of camp with the health officer by someone listed in Part A on your health form when you leave. If you disappear from camp without being signed out, we are required by law to contact the police and report you missing. IF YOU DO NOT HAVE A HEALTH FORM YOU WILL BE TURNED AWAY.
Any medications in a resealable plastic bag – please write your name, the dosage and medical condition on the bag. Prescriptions must be in a container with the pharmacy label.
Work clothes and work gloves – These need to be clothes you do not mind being permanently stained. (i.e. paint or dirt.)
Complete Field Uniform (the one with all your patches on it)
Please try to arrive early.
We may have limited indoor space depending upon the location, available for those with health reasons. We will make electricity available for those who require it for CPAP machines.
Equipment List for All Attendees
Include enough warm clothes as needed for weather conditions.
Work clothes that you're not afraid to get dirty.
Sleeping bag
Poncho/rain gear
Flashlight
Insect repellent (repellent containing DEET is recommended)
Sun protection lotion
Canteen/water bottle
Tent - set up the tent when you arrive. Ordeal candidates won't be sleeping in it until the second night, but you need somewhere to store your stuff that doesn't go out with you.
Personal grooming items
Work gloves
Equipment List for Candidates
The equipment listed above for All Attendees
Additional ground cloth in addition to whatever you're using with your tent - this one is for your first night in the woods..
Small carry bag/backpack to put your stuff in during your night in the woods.
Arrival Instructions for Candidates
Arrive in your Field uniform (the one with your patches on it)
Try to eat before you arrive, because there will only be snacks on Friday evening.
Have your work clothes and your overnight equipment (the list of this equipment will be emailed to you prior to the event) prepared and easily accessible so you can change into it immediately after the Friday firebowl.
When & Where
Spring Induction - RotaryCamp Rotary
Friday 05-05-2023 6:00 PM ET to
Sunday 05-07-2023 11:30 AM ET
Past
---
Spring Induction - TeetonkahCamp Teetonkah
Friday 05-12-2023 6:00 PM ET to
Sunday 05-14-2023 11:30 AM ET
Past
---
Spring Induction - ColeCole Canoe Base
Friday 05-19-2023 6:00 PM ET to
Sunday 05-21-2023 11:30 AM ET
Past
---
Spring Induction - D-bar-AD-bar-A Scout Ranch
Friday 05-19-2023 7:00 PM ET to
Sunday 05-21-2023 11:30 AM ET
Past
---
Spring Induction - GerberGerber Scout Reservation
Friday 06-02-2023 6:00 PM ET to
Sunday 06-04-2023 11:30 AM ET
Past
---
Summer Induction - D-bar-AD-bar-A Scout Ranch
Friday 08-18-2023 7:00 PM ET to
Sunday 08-20-2023 10:30 AM ET
Past
---
Fall Induction - TeetonkahCamp Teetonkah
Friday 09-15-2023 6:00 PM ET to
Sunday 09-17-2023 11:30 AM ET
Past
---
Fall Induction - GerberGerber Scout Reservation
Friday 09-22-2023 6:00 PM ET to
Sunday 09-24-2023 11:30 AM ET
Past
---
Fall Induction - ColeCole Canoe Base
Friday 10-06-2023 6:00 PM ET to
Sunday 10-08-2023 11:30 AM ET
Past