2019 Fall Conclave-Nataepu Shohpe Lodge
Event Details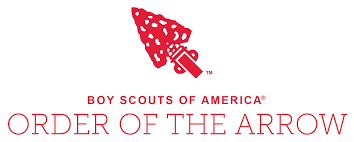 Nataepu Shohpe Lodge Fall Conclave
Hello Brothers!
Fall Conclave is our final lodge event for the year, it takes place August 16th-18th at Greilick Outdoor Recreation & Education Center (Camp Greilick).
What: Nataepu Shohpe Lodge Fall Conclave
Why: A weekend based around inducting new brothers into our order, serving camp within our lodge's boundaries and to meet new and connect with old brothers of our lodge!
The main goal of our weekend is to provide cheerful service to Camp Greilick and provide those in our Lodge a last chance to become Ordeal or Brotherhood members.
This weekend will be full of sci-fi related activities, fun, and fellowship for all!
ADDITIONAL INFORMATION FOR ALL ATTENDING:
Please have parts A & B of the BSA Health Form completed and signed before you arrive. We will have blanks at the check-in counter that you can fill out, but only if you are 18 or older, or if your parent or guardian is physically present with you. You do NOT need the part that requires a doctor's signature, you only need parts A & B. You can find the form at http://www.scouting.org/filestore/HealthSafety/pdf/680-001_AB.pdf .
If you are under 18:
Your parent or guardian must sign your health form.
The section "Complete this section for youth participants only" at the bottom of page 1 MUST be filled out, even if your own parent or guardian is picking you up. If the name of the person taking you home is not listed you will not be allowed to leave with them. Anyone under 18 is not permitted to drive to camp, per BSA transportation policies-please plan ahead!
You must check out with the health officer before leaving camp. We are required by law to notify the police if you haven't checked out and we can't find you.
For everyone:
If you use any kind of medication please bring it in a Ziplock bag with your name written clearly on the front.
You will be given further instructions once you've completed check-in
Don't bring too much stuff – you will be busy most of the weekend!
The weekend usually ends around 11 AM Sunday – plan your rides accordingly.
There is an Executive Committee meeting at 11 AM on Sunday. All OA members are welcome to attend. Attendance is required for Lodge position holders and Chapter Chiefs.
What to bring:
You will be involved in service projects around camp. Bring work clothes that you don't mind getting dirty or damaged
Work gloves
Bring your Health form (parts A&B) and medications
Temperature appropriate sleeping bag
Tent
Water Bottle
Bug spray/sunscreen
Rain gear
Flashlight
Full Class A uniform (no MB sash)
Your OA sash (unless you're an Ordeal Candidate)
Temperature appropriate change of clothes
Shower/Toiletry items
Money for trading post items
Additional information for Ordeal Candidates:
Eat before you arrive, as you will not have an opportunity to eat a meal at camp on Friday night.
You will be involved in service projects around camp. Arrive in work clothes that are weather appropriate and that you don't mind getting dirty or even damaged.
You need to stay for the entire Ordeal (Friday Call-out through the end of ceremonies Saturday evening) in order to complete your membership induction.
If you have questions, ask another Arrowman in your Troop for advice!
The ordeal induction is for those who have been elected since November 2018
Preliminary Schedule of events (subject to change):
Friday -
Check-in starts at 5:30 PM
Ceremonies start at 8:30 PM
Saturday-
Breakfast at 7:30 AM
Service from 8:00 - 12:30 PM
Chapter sponsored fun from 2:00 - 3:30
Sunday
Breakfast at 8:00 AM
Chapel and Chapter time 8:45 -9:45 AM
Clean up camp 9:45 - 11:00 AM
EC Meeting at 11:00 AM
Come celebrate fellowship and service with your brothers at fall conclave!
When & Where
Greilick Outdoor Recreation & Education Center
Friday 08-16-2019 5:30 PM ET to
Sunday 08-18-2019 11:00 AM ET
Past