Event Details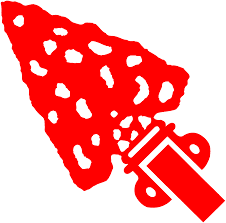 Totanhan Nakaha Lodge Winter Banquet
WHEN: Saturday, February 8, 2020
WHERE: North Star Ballroom (University of Minnesota, St. Paul Student Center)*
2017 Buford Ave St. Paul, MN 55108
TIME: 5:30p.m. Check-In/Registration + Exhibitor Hour**
6:15p.m. Dinner
7:00p.m. Guest Speaker
7:45 p.m. Awards + Recognition
8:30p.m. Departure + Lodge Trading Post***
COST: Pre-Registration: $25 | Walk-ins: $30
Dietary restrictions: please make a note during your registration.
**Exhibitors from various disciplines will be set up to share information about and opportunities with their organization or field. Exhibitors will be posted soon.
***The Lodge Trading Post will be available as you leave the event.
Dress: Field uniform (Class A) and OA Sash preferred, but not required. Guests are welcome.
2020 GUEST SPEAKER:
Aaron Liepins is the Director of Security & Guest Services, and Tours for U.S. Bank Stadium,
an SMG managed facility in Minneapolis, MN. In this position, Aaron is responsible for
oversight of all day to day and event related security, guest experience, and tours operations of
the 66.000 seat NFL stadium which opened in 2016. The stadium hosts more than 200 events
annually with a full-time staff of over 60 and part-time event staff of more than 3,000. The
Minnesota Sports Facility Authority chose SMG to manage U.S. Bank Stadium in 2015 under a
long-term agreement.
With security, guest experience, and tours, Aaron is responsible for the performance of over
1,000 staff in addition to more than 100 off-duty police officers. He achieved the rank of Life
Scout and is a Brotherhood member of the Order of the Arrow. Aaron credits his experiences in
the Boy Scouts with much of his leadership and personal characteristics that have helped him
throughout his career.
Before joining U.S. Bank Stadium, Aaron spent 12 years as the Director of Security for Target
Center arena in Minneapolis, MN. He has been employed in the security field since 1992 and in
addition to his work at U.S. Bank Stadium has spent more than 20 years providing personal
protection to entertainers while traveling the globe. Notable clients have included Prince,
Christina Milian, Chaka Khan, Justin Timberlake, Jimmy Fallon, and Chris Stapleton in addition
to corporate and political clients.
Aaron has studied security techniques and tactics throughout his career with a current focus on
terrorism prevention, homeland security, and emergency management. He is a member of
Infragard Minnesota, the Downtown Security Executive Group (DSEG), and is connected to
information sharing networks with the FBI, DHS, Minneapolis police, and Hennepin County
Sheriff's department. Aaron is regularly consulted on physical security and major event security
operations as well as developing best practices to increase the guest experience. Aaron graduated
Summa Cum Laude from Waldorf University earning a B.A. in Emergency Management with a
homeland security focus.
*The University of Minnesota is not endorsing or sponsoring the activities conducted by Northern Star Council, Boy Scouts of America on the University of Minnesota campus. The relationship between the University of Minnesota and Northern Star Council, Boy Scouts of America is solely that of licensor and licensee.
When & Where
Winter Banquet 2020North Star Ballroom
Saturday 02-08-2020 5:30 PM CT to 8:30 PM CT
Past