Phillippo Birthday Parties 2021
Event Details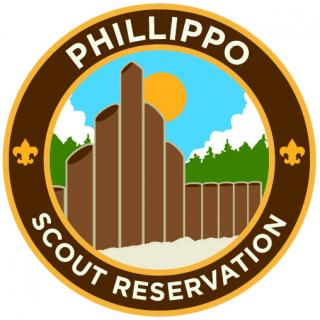 Come celebrate your birthday party at Phillippo Scout Reservation! Sunday evenings through out the summer you can book a one of a kind birthday celebration. All parties will be three hours long with two hours of staff ran activities and one hour of unsupervised party time. You can choose a two hour pool party or switch it up with a combo party, do an hour of pool time and then another hour of archery or pedal carts!
Party cost:
For up to 12 kids parties $200
For up to 18 kids parties $290
You can also order pizzas through us for $20 a pizza that will arrive to your party space during your hour of unsupervised party times.
Once you have made your reservation, one of our staff will reach out to you to help finalize the planning!
When & Where
Session 1: 6/20Phillippo Scout Reservation
Sunday 06-20-2021 5:00 PM CT to 8:00 PM CT
Past
---
Session 2: 6/27Phillippo Scout Reservation
Sunday 06-27-2021 5:00 PM CT to 8:00 PM CT
Past
---
Session 3: 7/11Phillippo Scout Reservation
Sunday 07-11-2021 5:00 PM CT to 8:00 PM CT
Past
---
Session 4: 7/18Phillippo Scout Reservation
Sunday 07-18-2021 5:00 PM CT to 8:00 PM CT
Past
---
Session 5: 7/25Phillippo Scout Reservation
Sunday 07-25-2021 5:00 PM CT to 8:00 PM CT
Past
---
Session 6: 8/1Phillippo Scout Reservation
Sunday 08-01-2021 5:00 PM CT to 8:00 PM CT
Past
---
Session 7: 8/8Phillippo Scout Reservation
Sunday 08-08-2021 5:00 PM CT to 8:00 PM CT
Past
---
Session 8 : 8/15Phillippo Scout Reservation
Sunday 08-15-2021 5:00 PM CT to 8:00 PM CT
Past