Many Point Scout Camp 2022: Voyageur
Event Details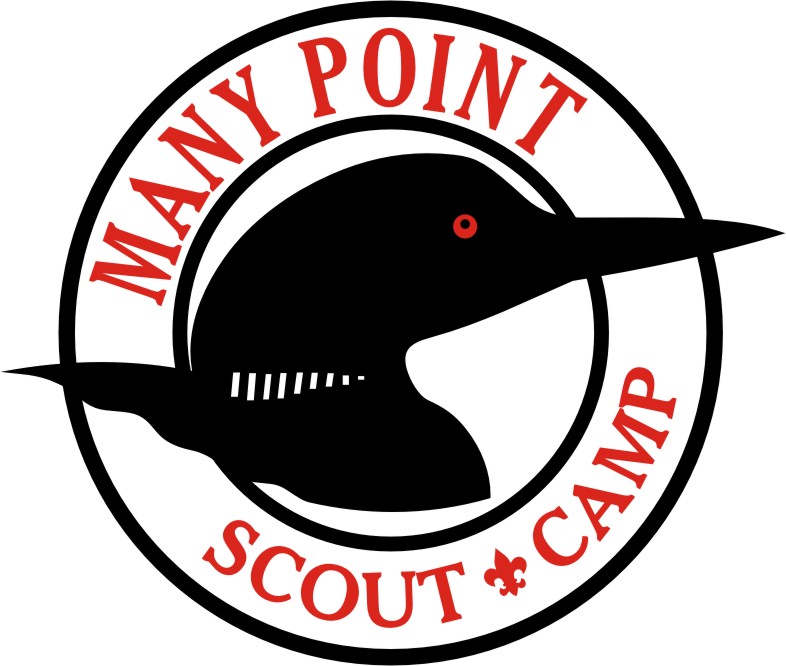 Many Point Scout Camp
Voyageur SubCamp
Food Service: Patrol Cooking
Campsites: 14 Sites
Down south between Many Point Lake and Round Lake, you get the full patrol cooking experience. Voyageur features larger campsites, amazing tree coverage, and refreshing breezes off of both lakes. The campsites are also further apart for a quieter experience.
What's New:
-Sailing beach moved to be alongside the main beach.
-Main beach area renovated: flattened, re-sodded, new latrine installed.
*Are your scouting families interested in joining you at Many Point? Why not book a cabin or tent/RV site in Family Camp? To request a reservation, please complete this online form: 2022 Family Camp Reservations
Campsite Matrix
Voyageur - Chisholm
(capacity: 1 unit, 46 attendees)
Week 1
3357 Q
11
Week 2
Week 3
Week 4
Week 5
33 CMC
7
Week 6
3363 Q
14
Week 7
Week 8
100 CMC
7
Voyageur - Duluth
(capacity: 1 unit, 58 attendees)
Week 1
667 CMC
13
Week 2
Week 3
Week 4
3469 N
38
Week 5

3430 M
5430 M
28
9
Week 6
3409 M
35
Week 7
Week 8
Voyageur - Ely
(capacity: 1 unit, 50 attendees)
Week 1
3518 J
29
Week 2
Week 3
91 GAC
20
Week 4
5469 N
11
Week 5
3119 L
13
Week 6

48 SC
48 SC
9
13
Week 7
3678 J
1
Week 8
Voyageur - Fon Du Lac
(capacity: 1 unit, 50 attendees)
Week 1
232 GC
12
Week 2
Week 3
3206 M
15
Week 4
3531 K
30
Week 5
Week 6
3567 K
37
Week 7
3221 Q
14
Week 8
Voyageur - Ft. Francis
(capacity: 1 unit, 74 attendees)
Week 1
59 GC
7
Week 2
Week 3
3584 K
54
Week 4

13 GC
4 GC
13
3
Week 5
Week 6
3276 J
33
Week 7
56 CMC
11
Week 8
98 CMC
10
Voyageur - Ft. William
(capacity: 1 unit, 86 attendees)
Week 1
49 GC
15
Week 2
108 WC
11
Week 3

3224 Q
5224 Q
20
5
Week 4
3695 N
25
Week 5

3327 M
5327 M
27
10
Week 6
3346 M
23
Week 7
94 CMC
22
Week 8
99 CMC
9
Voyageur - Grand Marais
(capacity: 1 unit, 30 attendees)
Week 1
274 NLC
29
Week 2
Week 3
729 MAC
13
Week 4
3531 K
15
Week 5
18 CMC
12
Week 6
73 CMC
10
Week 7
473 CMC
14
Week 8
Voyageur - Grand Portage
(capacity: 1 unit, 84 attendees)
Week 1
3196 L
46
Week 2
Week 3
472 NLC
11
Week 4
656 NS
15
Week 5
3270 J
51
Week 6
Week 7
3733 F
27
Week 8
45 CMC
9
Voyageur - Hibbing
(capacity: 1 unit, 52 attendees)
Week 1
359 SC
24
Week 2
Week 3
53 SC
31
Week 4
3312 J
10
Week 5

5038 L
3038 L
8
12
Week 6
3534 K
20
Week 7
3007 J
17
Week 8
Voyageur - Quetico
(capacity: 1 unit, 62 attendees)
Week 1
3426 M
23
Week 2

1042 TVC
42 TVC
7
7
Week 3

3102 K
5102 K
24
5
Week 4
3539 M
23
Week 5

3207 K
9260 P
7
22
Week 6
3262 N
34
Week 7
3283 M
30
Week 8
3068 K
20
Voyageur - Two Harbors
(capacity: 1 unit, 40 attendees)
Week 1
3570 M
14
Week 2
Week 3
59 LA
17
Week 4
3236 F
14
Week 5
3219 Q
13
Week 6
Week 7
17 CMC
8
Week 8
1096 CMC
10
Voyageur - Vermilion
(capacity: 1 unit, 30 attendees)
Week 1
3089 L
15
Week 2
Week 3
Week 4
3353 Q
8
Week 5
3048 K
14
Week 6
3276 J
4
Week 7

3490 M
5490 M
11
6
Week 8
5196 L
15
LEGEND
No units or participants registered for campsite
Campsite is reserved but has room for additional unit(s)
Campsite has reached unit or participant limit
When & Where
Week 1Many Point Scout Camp
Sunday 06-26-2022 1:00 PM CT to
Saturday 07-02-2022 9:00 AM CT
Past
---
Week 2Many Point Scout Camp
Sunday 07-03-2022 1:00 PM CT to
Saturday 07-09-2022 9:00 AM CT
Past
---
Week 3Many Point Scout Camp
Sunday 07-10-2022 1:00 PM CT to
Saturday 07-16-2022 9:00 AM CT
Past
---
Week 4Many Point Scout Camp
Sunday 07-17-2022 1:00 PM CT to
Saturday 07-23-2022 9:00 AM CT
Past
---
Week 5Many Point Scout Camp
Sunday 07-24-2022 1:00 PM CT to
Saturday 07-30-2022 9:00 AM CT
Past
---
Week 6Many Point Scout Camp
Sunday 07-31-2022 1:00 PM CT to
Saturday 08-06-2022 9:00 AM CT
Past
---
Week 7Many Point Scout Camp
Sunday 08-07-2022 1:00 PM CT to
Saturday 08-13-2022 9:00 AM CT
Past
---
Week 8Many Point Scout Camp
Sunday 08-14-2022 1:00 PM CT to
Saturday 08-20-2022 9:00 AM CT
Past