Many Point Scout Camp 2021: Voyageur
Event Details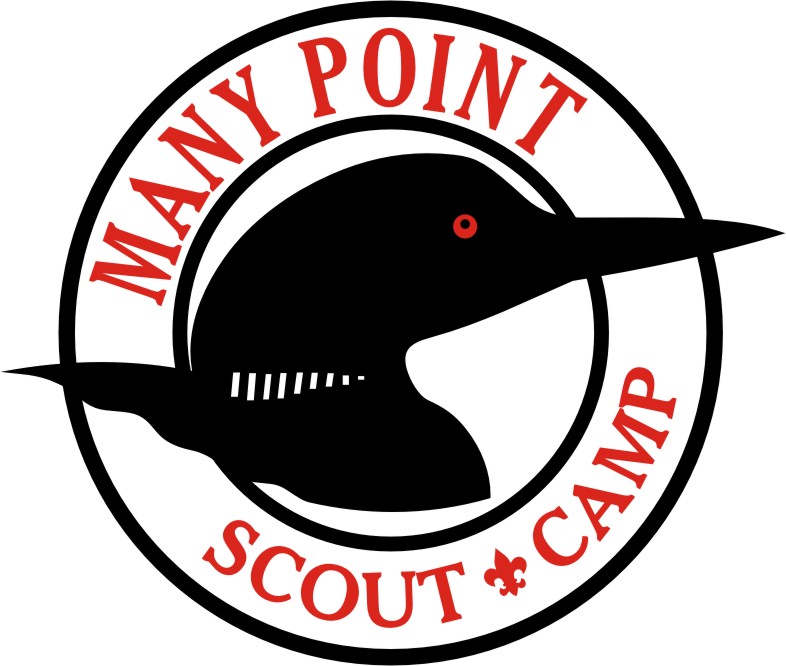 Many Point Scout Camp
Voyageur SubCamp
Food Service: Patrol Cooking
Campsites: 14 Sites
Down south between Many Point Lake and Round Lake, Voyageur features larger campsites, amazing tree coverage, and refreshing breezes off of both lakes. The campsites are also further apart for a quieter experience. Patrol cooking, uncooked food delivered to your campsite for all three meals.
What's New:
-Sailing beach moved to be alongside the main beach.
-Main beach area renovated: flattened, re-sodded, new latrine installed.
*Linked Troops: Our reservation system is currently set up to only allow same-gender units to book a shared site, but we do allow linked boy and girl troops to share sites. The leader booking the site will need to contact us at office@manypoint.org so we can place the linked troops in the same site.
*Are your scouting families interested in joining you at Many Point? Why not book a cabin or tent/RV site in Family Camp? For more info, please visit the Family Camp page: 2021 Family Camp Reservations
Campsite Matrix
Voyageur - Chisholm
(capacity: 1 unit, 46 attendees)
Week 1
Week 2
Week 3


168 MAC
170 TC
209 MAC
9
17
23
Week 4
Week 5
5141 K
8
Week 6
Week 7
3363 Q
15
Week 8
75 CMC
8
Voyageur - Duluth
(capacity: 1 unit, 58 attendees)
Week 1
Week 2
Week 3

3204 J
5204 J
27
9
Week 4
Week 5

3430 M
5430 M
15
29
Week 6
3409 M
60
Week 7
Week 8
Voyageur - Ely
(capacity: 1 unit, 50 attendees)
Week 1

3518 J
5518 J
25
3
Week 2
Week 3
3219 Q
17
Week 4

3469 N
5469 N
35
10
Week 5
3119 L
14
Week 6
48 SC
19
Week 7
3678 J
22
Week 8
5196 L
11
Voyageur - Fon Du Lac
(capacity: 1 unit, 50 attendees)
Week 1
232 GC
14
Week 2
Week 3
3206 M
10
Week 4
3531 K
35
Week 5
9298 O
31
Week 6
3567 K
24
Week 7
3221 Q
16
Week 8
43 CMC
21
Voyageur - Ft. Francis
(capacity: 1 unit, 74 attendees)
Week 1
59 GC
12
Week 2
Week 3
3584 K
54
Week 4
13 GC
22
Week 5
Week 6
3276 J
31
Week 7
3328 N
6
Week 8
99 CMC
16
Voyageur - Ft. William
(capacity: 1 unit, 86 attendees)
Week 1
49 GC
17
Week 2
Week 3

3224 Q
5224 Q
17
5
Week 4
3695 N
19
Week 5
3346 M
25
Week 6

3327 M
5327 M
26
5
Week 7

94 CMC
94 CMC
24
7
Week 8
Voyageur - Grand Marais
(capacity: 1 unit, 30 attendees)
Week 1
Week 2
Week 3
Week 4
5531 K
4
Week 5

18 CMC
18 CMC
9
7
Week 6
73 CMC
8
Week 7
473 CMC
13
Week 8
1043 CMC
8
Voyageur - Grand Portage
(capacity: 1 unit, 84 attendees)
Week 1
3196 L
31
Week 2
Week 3
Week 4
656 NLC
15
Week 5
3270 J
53
Week 6
Week 7
3733 F
40
Week 8
45 CMC
8
Voyageur - Hibbing
(capacity: 1 unit, 52 attendees)
Week 1
Week 2
Week 3
3522 J
26
Week 4
3606 J
8
Week 5

3038 L
5038 L
13
6
Week 6
3534 K
13
Week 7
Week 8
Voyageur - Quetico
(capacity: 1 unit, 62 attendees)
Week 1


10 TVC
1042 TVC
42 TVC
6
4
6
Week 2
9260 P
19
Week 3

3102 K
5102 K
30
6
Week 4
3539 M
10
Week 5
3207 K
9
Week 6
3262 N
32
Week 7
3283 M
20
Week 8
3068 K
12
Voyageur - Two Harbors
(capacity: 1 unit, 40 attendees)
Week 1
3570 M
27
Week 2
Week 3
59 NLC
20
Week 4
3236 F
19
Week 5
Week 6
Week 7
17 CMC
6
Week 8
3001 L
8
Voyageur - Vermilion
(capacity: 1 unit, 30 attendees)
Week 1
3089 L
26
Week 2
3361 M
14
Week 3
Week 4
3353 Q
9
Week 5
3048 K
16
Week 6
Week 7
68 GC
12
Week 8

3490 M
5490 M
12
3
LEGEND
No units or participants registered for campsite
Campsite is reserved but has room for additional unit(s)
Campsite has reached unit or participant limit
When & Where
Week 1Many Point Scout Camp
Sunday 06-27-2021 1:00 PM CT to
Saturday 07-03-2021 9:00 AM CT
---
Week 2Many Point Scout Camp
Sunday 07-04-2021 1:00 PM CT to
Saturday 07-10-2021 9:00 AM CT
---
Week 3Many Point Scout Camp
Sunday 07-11-2021 1:00 PM CT to
Saturday 07-17-2021 9:00 AM CT
---
Week 4Many Point Scout Camp
Sunday 07-18-2021 1:00 PM CT to
Saturday 07-24-2021 9:00 AM CT
---
Week 5Many Point Scout Camp
Sunday 07-25-2021 1:00 PM CT to
Saturday 07-31-2021 9:00 AM CT
---
Week 6Many Point Scout Camp
Sunday 08-01-2021 1:00 PM CT to
Saturday 08-07-2021 9:00 AM CT
---
Week 7Many Point Scout Camp
Sunday 08-08-2021 1:00 PM CT to
Saturday 08-14-2021 9:00 AM CT
---
Week 8Many Point Scout Camp
Sunday 08-15-2021 1:00 PM CT to
Saturday 08-21-2021 9:00 AM CT