2024 Snow Base Winter Camp
Event Details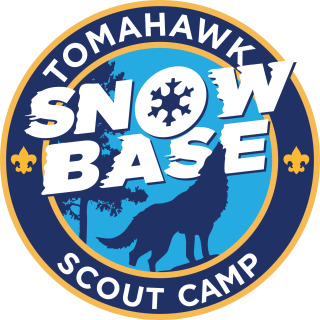 Enjoy an outfitted weekend of winter fun with our trained Winter Camp Staff in January or February. Staying warm is easy when we provide cold weather training, winter clothing, camping equipment, excellent meals, and outdoor activities. Our tiered programs and commitment to innovation ensures fun for all experience levels a new challenges each winter.
Please review the Winter Camp Program Catalog with all your families. This catalog includes information on programs, dates, costs, what to bring, how to plan and much more. A link to the Catalog can be found above.
North Wind
For more dates and availability, see the North Wind registration page. North Wind offers many of the same programs as Snow Base, but is based out of Stearns Scout Camp in South Haven, MN. For more information, see the Winter Camping Catalog (linked above).
Fees and Deposits
A deposit is required per person to hold a spot in a program. Deposits range from $25 per person to $100 per person, depending on the program. To register you must provide names, ages, gender, and winter camping experience.
The balance of your crew fees is due to the Northern Star Council office on December 15th. Because of the limited number of places available each weekend due to equipment and lodging limitations, crews are responsible for the number of participants that they registered.
Adult Leadership Requirements
Each troop needs to provide two-deep leadership while on the property. If your troop has Scouts in three different programs on the same weekend you must have a minimum of one registered adult leader in each program and maintain one adult for every four youth.
Other Information
Before Departure
Review the Packing List with your Scouts. Please remember your face coverings. Make sure that Scouts are not packing cotton clothing to wear on trail. You do not need to request gear in advance. This will be checked out in our outfitting area at camp.
Screen your Scouts and Leaders using the Health Screening Checklist. You don't need a completed screening checklist this winter for each Scout. We will not be collecting these at camp, but we will ask you if you have done this screening with your Scouts and Leaders before departure for camp. Anyone exhibiting signs/symptoms of COVID-19 may be ask to leave camp.
(Spearhead Only) Complete an Activity Interest Survey for each program group you have. Complete this by the Wednesday before you arrive.
Collect Health Forms (Parts A&B) for all Scouts and Leaders. Be ready to turn these in at check-in. You will get these back at the end of the weekend.
If you'd like to get a jump start on winter camping principles, here's a video created last year Winter Camping Principles Video. This will review safety rules, first aid, cold weather basics, and review the gear you need to bring and what we provide.
Arrival
Plan to arrive between 7:30pm and 8:00pm on Friday night.
When you arrive, you will be greeted by our staff in the parking lot. They will direct you to your bunkroom.
Friday Night Items

Arriving on time is important. There is a lot to cover on Friday night. Arriving late will may delay departure on trail and make it hard to complete all your winter activities. Here are the tasks planned for Friday night:
Get settled into your bunkroom.
Check out winter camping gear (Participants of the Experience Program will do this on Saturday morning).
Review Winter Camping Principles with your guide
Review Activity Plan and complete Trip Plan
Pack Gear Sleds
Pack Trail Food
Schedules
Schedules can be found in the Program Catalog linked above.
Food Service
We provide Gluten Free, Vegetarian, Peanut Free, Lactose Free, and Pork Free options. If you have someone that needs to bring their own food, please contact us directly with their needs and we'll walk through the menu with you to determine what they need to supplement.
Departure
Scouts usually leave camp around 1:30pm on Sunday. Troops/Packs can leave earlier if needed. If leaving early, you may miss activities on Sunday morning.
Cancelation Policy For Scheduling Conflicts and Emergencies
If a unit cancels 14 days prior to the start date of the program, a refund less the initial nonrefundable deposit will occur.
If a unit cancels within 14 days of the start date or is a no show at camp, full payment will be forfeited.
In the event of an extreme family emergency (i.e. death in the family) or illness (signed doctors note required), a full refund will be granted. The document must be submitted at the time of check in at camp in order for the Troop to receive their refund.
When & Where
Snow Base - Session A
Tomahawk Scout Camp
Friday 01-05-2024 7:30 PM CT to
Sunday 01-07-2024 1:00 PM CT

---
Snow Base - Session 1
Tomahawk Scout Camp
Friday 01-12-2024 7:30 PM CT to
Sunday 01-14-2024 1:00 PM CT

---
Snow Base - Session 2
Tomahawk Scout Camp
Friday 01-19-2024 7:30 PM CT to
Sunday 01-21-2024 1:00 PM CT

---
Snow Base - Session 3
Tomahawk Scout Camp
Friday 01-26-2024 7:30 PM CT to
Sunday 01-28-2024 1:00 PM CT

---
Snow Base - Session 4
Tomahawk Scout Camp
Friday 02-02-2024 7:30 PM CT to
Sunday 02-04-2024 1:00 PM CT

---
Snow Base - Session 5
Tomahawk Scout Camp
Friday 02-09-2024 7:30 PM CT to
Sunday 02-11-2024 1:00 PM CT

---
Snow Base - Session 6
Tomahawk Scout Camp
Friday 02-16-2024 7:30 PM CT to
Sunday 02-18-2024 1:00 PM CT

---
Snow Base - Session 7
Tomahawk Scout Camp
Friday 02-23-2024 7:30 PM CT to
Sunday 02-25-2024 1:00 PM CT