Many Point Scout Camp 2021: Pioneer
Event Details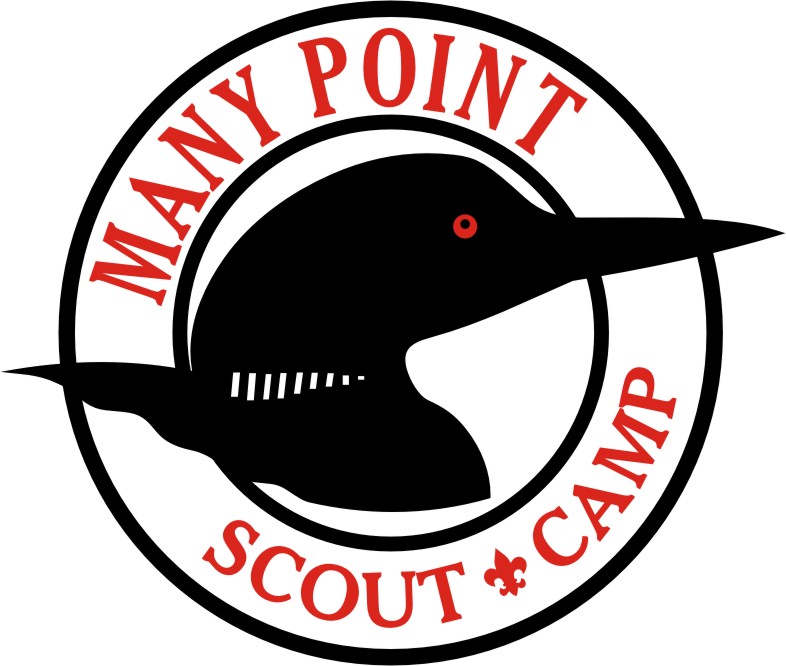 Many Point Scout Camp
Pioneer SubCamp
Food Service: Bring Your Own, or Patrol Cooking
Campsites: 3 Sites
Pioneer is for units who desire an independent camping experience. Independent camping means you are provided with the use of a campsite at Many Point, which includes a latrine, water source, and picnic tables. Pioneer has waterfront, a shooting range, and shelters.
The program, staffing, and equipment are your unit's responsibility. Managing those opportunities are, of course, why you're interested in independent camping. It is a recognition of your unit's abilities to conduct a quality summer camp experience, but it is not for everyone. If you do not believe that you will have ample adult leadership, will need ongoing support from Many Point camp staff, or will not be able to fulfill necessary requirements, you should consider one of Many Point's staffed program subcamps (Buckskin, Ten Chiefs, Voyageur).
*Linked Troops: Our reservation system is currently set up to only allow same-gender units to book a shared site, but we do allow linked boy and girl troops to share sites. The leader booking the site will need to contact us at office@manypoint.org so we can place the linked troops in the same site.
*Are your scouting families interested in joining you at Many Point? Why not book a cabin or tent/RV site in Family Camp? For more info, please visit the Family Camp page: 2021 Family Camp Reservations
Campsite Matrix
Pioneer - Cook
(capacity: 1 unit, 20 attendees)
Week 1
Week 2
Week 3
Week 4
472 NLC
10
Week 5
Week 6
Week 7
Week 8
Pioneer - Fisher
(capacity: 1 unit, 66 attendees)
Week 1
3426 M
17
Week 2
Week 3
Week 4
Week 5
Week 6
Week 7
Week 8
Pioneer - Pike
(capacity: 1 unit, 20 attendees)
Week 1
Week 2
Week 3
Week 4
Week 5
Week 6
Week 7
Week 8
LEGEND
No units or participants registered for campsite
Campsite is reserved but has room for additional unit(s)
Campsite has reached unit or participant limit
When & Where
Week 1Many Point Scout Camp
Sunday 06-27-2021 1:00 PM CT to
Saturday 07-03-2021 9:00 AM CT
---
Week 2Many Point Scout Camp
Sunday 07-04-2021 1:00 PM CT to
Saturday 07-10-2021 9:00 AM CT
---
Week 3Many Point Scout Camp
Sunday 07-11-2021 1:00 PM CT to
Saturday 07-17-2021 9:00 AM CT
---
Week 4Many Point Scout Camp
Sunday 07-18-2021 1:00 PM CT to
Saturday 07-24-2021 9:00 AM CT
---
Week 5Many Point Scout Camp
Sunday 07-25-2021 1:00 PM CT to
Saturday 07-31-2021 9:00 AM CT
---
Week 6Many Point Scout Camp
Sunday 08-01-2021 1:00 PM CT to
Saturday 08-07-2021 9:00 AM CT
---
Week 7Many Point Scout Camp
Sunday 08-08-2021 1:00 PM CT to
Saturday 08-14-2021 9:00 AM CT
---
Week 8Many Point Scout Camp
Sunday 08-15-2021 1:00 PM CT to
Saturday 08-21-2021 9:00 AM CT