Many Point Scout Camp 2021: Buckskin
Event Details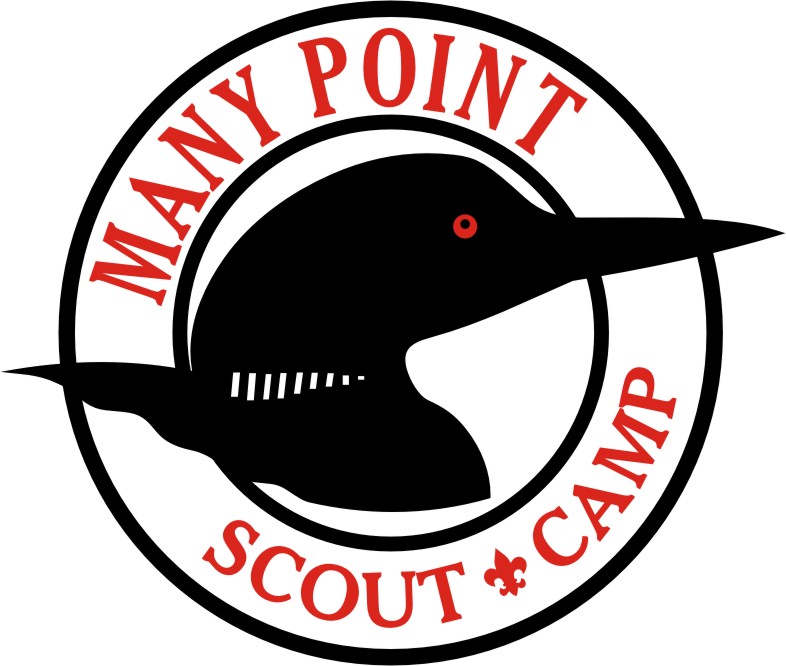 Many Point Scout Camp
Buckskin SubCamp
Food Service: Units can choose between all meals in the dining hall (cooked, ready to eat) or commissary service (uncooked meals delivered to site).
Campsites: 15 Sites
Buckskin is a popular option for newer or younger scouts. Hot stacks delivered to your campsite for Lunch and Dinner. Option for cold or hot breakfast, with ingredients delivered to your campsite.
What's New:
-Newly constructed Nature Center
-Dixon site has been reshaped and leveled
*Linked Troops: Our reservation system is currently set up to only allow same-gender units to book a shared site, but we do allow linked boy and girl troops to share sites. The leader booking the site will need to contact us at office@manypoint.org so we can place the linked troops in the same site.
*Are your scouting families interested in joining you at Many Point? Why not book a cabin or tent/RV site in Family Camp? For more info, please visit the Family Camp page: 2021 Family Camp Reservations
Campsite Matrix
Buckskin - All Star
(capacity: 1 unit, 20 attendees)
Week 1
1910 I
20
Week 2
1910 I
20
Week 3
1910 I
20
Week 4
Week 5
1910 I
20
Week 6
Week 7
1910 I
20
Week 8
1910 I
20
Buckskin - Beard
(capacity: 1 unit, 34 attendees)
Week 1
32 GC
15
Week 2
Week 3
214 MAC
6
Week 4

371 SC
371 SC
5
18
Week 5
56 GC
21
Week 6
307 NLC
7
Week 7

3065 F
5065 F
12
9
Week 8
Buckskin - Boone
(capacity: 1 unit, 56 attendees)
Week 1
188 SC
23
Week 2
Week 3

461 MAC
461 MAC
28
22
Week 4

100 MAC
69 SV
12
15
Week 5
3132 L
10
Week 6
3446 N
16
Week 7
3563 J
32
Week 8
Buckskin - Bridger
(capacity: 1 unit, 32 attendees)
Week 1
9207 O
16
Week 2
Week 3
3399 Q
15
Week 4
3511 F
24
Week 5
44 WC
10
Week 6
503 QC
10
Week 7
30 CMC
7
Week 8
Buckskin - Carson
(capacity: 1 unit, 36 attendees)
Week 1

6615 BLC
615 BLC
10
15
Week 2
8787 CAC
14
Week 3

5399 Q
269 MAC
11
6
Week 4
9534 O
6
Week 5
69 GC
13
Week 6
3547 J
15
Week 7
9416 L
23
Week 8

3060 I
5060 I
12
6
Buckskin - Cody
(capacity: 1 unit, 48 attendees)
Week 1
731 SC
15
Week 2
Week 3
12 CC
20
Week 4
211 CMC
29
Week 5
39 GC
8
Week 6
9116 P
19
Week 7
41 NLC
9
Week 8
5384 N
7
Buckskin - Crockett
(capacity: 1 unit, 38 attendees)
Week 1

3330 M
5330 M
26
3
Week 2
7091 I
17
Week 3

7327 P
9327 P
3
16
Week 4
9093 L
15
Week 5
Week 6
9263 P
20
Week 7
9142 F
20
Week 8
3384 N
16
Buckskin - Dixon
(capacity: 1 unit, 32 attendees)
Week 1
215 NLC
26
Week 2
Week 3
402 MAC
9
Week 4
Week 5
Week 6
9268 P
15
Week 7
Week 8
Buckskin - Fitzpatrick
(capacity: 1 unit, 80 attendees)
Week 1
212 SC
15
Week 2
9091 I
29
Week 3
35 SC
8
Week 4
3479 N
37
Week 5
3345 M
23
Week 6
3283 M
12
Week 7
3523 F
27
Week 8
Buckskin - Hartman
(capacity: 1 unit, 40 attendees)
Week 1
292 O
26
Week 2
48 MIC
26
Week 3
182 MIC
32
Week 4
Week 5

3589 M
5589 M
55
7
Week 6
9264 O
15
Week 7
Week 8
Buckskin - Maxwell
(capacity: 1 unit, 60 attendees)
Week 1
3218 N
26
Week 2
Week 3
93 CMC
18
Week 4
Week 5
979 PTAC
24
Week 6
979 PTAC
25
Week 7
Week 8
Buckskin - Rogers
(capacity: 1 unit, 42 attendees)
Week 1
232 NLC
13
Week 2
50 MIC
17
Week 3
520 TB
11
Week 4
Week 5
43 GC
15
Week 6

238 SC
238 SC
11
23
Week 7
9228 I
16
Week 8
Buckskin - Rolette
(capacity: 1 unit, 36 attendees)
Week 1
121 OTC
9
Week 2
Week 3
109 SC
9
Week 4
1073 NLC
32
Week 5
304 HOAC
31
Week 6
9817 H
13
Week 7
Week 8
Buckskin - Seton
(capacity: 1 unit, 14 attendees)
Week 1
1455 CMC
7
Week 2
68 SC
9
Week 3
Week 4
Week 5
13 NLC
7
Week 6
30 SC
8
Week 7
104 MAC
10
Week 8
Buckskin - Tyler
(capacity: 1 unit, 42 attendees)
Week 1
Week 2
Week 3
Week 4
Week 5
Week 6
Week 7
Week 8
LEGEND
No units or participants registered for campsite
Campsite is reserved but has room for additional unit(s)
Campsite has reached unit or participant limit
When & Where
Week 1Many Point Scout Camp
Sunday 06-27-2021 1:00 PM CT to
Saturday 07-03-2021 9:00 AM CT
---
Week 2Many Point Scout Camp
Sunday 07-04-2021 1:00 PM CT to
Saturday 07-10-2021 9:00 AM CT
---
Week 3Many Point Scout Camp
Sunday 07-11-2021 1:00 PM CT to
Saturday 07-17-2021 9:00 AM CT
---
Week 4Many Point Scout Camp
Sunday 07-18-2021 1:00 PM CT to
Saturday 07-24-2021 9:00 AM CT
---
Week 5Many Point Scout Camp
Sunday 07-25-2021 1:00 PM CT to
Saturday 07-31-2021 9:00 AM CT
---
Week 6Many Point Scout Camp
Sunday 08-01-2021 1:00 PM CT to
Saturday 08-07-2021 9:00 AM CT
---
Week 7Many Point Scout Camp
Sunday 08-08-2021 1:00 PM CT to
Saturday 08-14-2021 9:00 AM CT
---
Week 8Many Point Scout Camp
Sunday 08-15-2021 1:00 PM CT to
Saturday 08-21-2021 9:00 AM CT