2023-2024 Exploring Registration Fees
Event Details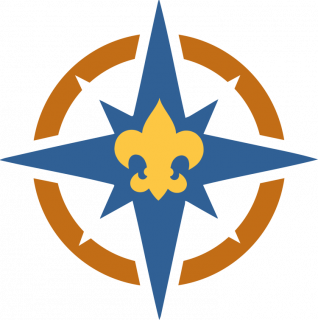 Medtronic Post 9566 is now Full and no longer accepting registrations.
Annual Program Registration 2023-2024
Get ready for Exploring! This site will help you register new and current Explorers and Adults.
Let's Get Started!
Select a registration option on the right. Feel free to continue as a guest when prompted.
We'll provide a little more information about each registration type on the next page. Select the number of Explorers and adult advisors and we'll collect additional information about each new or returning member. We'll finish with a summary page and payment collection. Our registrars will process everything once you've submitted the form.
Youth/Adult Join or Renew
New or returning youth and adults will choose this option to pay for their 2023-2024 Exploring membership.
Transfer or Dual-Registration
Youth or adults who have already paid for the 2023-2024 program year in their primary Post and are switching Posts or renewing a secondary registration will choose this option. Individuals who have recently turned 21 and are transferring from a paid youth position to an adult position will also choose this option.
Unit Renewal
Unit leaders will choose this option to complete the Post's annual registration. You may also use this option to pay for any current youth or adult fees.
Financial Assistance
Each of our family situations is different and we want to make sure that all youth have the opportunity to participate in Exploring. It's our goal to never turn away a young person because they cannot afford the registration fee. During the registration process you'll be able to enter the amount of assistance you're requesting and it will automatically be applied to your balance before check-out.
Youth Protection Training (YPT)
Youth Protection Training is required for all leaders and 18+ youth participants, and is available at my.scouting.org. Training is good for 2 years and must be current for your registration to be processed. Your Youth Protection Training completion date will be requested as part of your registration.
Resources
Have questions or need help? Check out the walkthrough documents on the right! You can also call 612-261-2304 or email registration@northernstar.org for assistance.
Need to Find A Post?
Looking for a Post? Use our Unit Locator tool below!
Adventure Is Calling Unit Locator
When & Where
Youth/Adult Join or RenewNorthern Star Council
---
Transfer or Dual-RegistrationNorthern Star Council
---
Unit RenewalNorthern Star Council