2021 Fort Snelling National Cemetery Wreath Clean-up
Event Details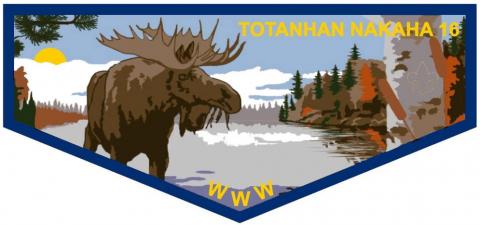 Totanhan Nakaha Lodge:
2021 Fort Snelling National Cemetery Wreath Clean-up
PRE-EVENT INFORMATION (UPDATED 02/04)
Weather: We are expecting cold weather on February 6th. The event will adhere to Northern Star's policy regarding winter weather listed here: https://camp.northernstar.org/Details-Page/ArticleID/2801/Winter-Weather-Policies. At this point it looks like the temperature will not cross the 25 degrees below zero threshold (actual or windchill), so the event will proceed this Saturday. Medical personnel on site at each of the three cemetery sections to assist with first aid if-needed.
Walk-ins: Due to fluctuation in the preregistered attendee numbers, it is possible walk-in volunteer opportunities will be available this Saturday. The event is however, still capped and there is not a guarantee that all walk-in volunteers will be able to assist with the clean-up effort should limits be reached.
COVID-19 Precautions: Participants should ensure to remain in their cohort of no more than 15 volunteers. Cohorts operating within a cemetery section should ensure to stay at least 20'-30' from each other while participating in the event. This event will occur outdoors, but participants should still have facemasks (some will be on-hand at the registration gates if needed).

Map: An updated event map has been added as an attachment to this site.
What:
Started by the legacy Kaposia Chapter of the Totanhan Nakaha Lodge, the annual Ft. Snelling National Cemetery Wreath Clean-up is one of the largest service projects undertaken in Northern Star Scouting each year. Held the first Saturday in February ( this year, Saturday February 6, 2021), the project consists of removing wreaths and holiday decorations from memorials on the grounds of the Ft. Snelling National Cemetery. Although led by the Totanhan Nakaha Lodge of the Order of the Arrow, the event is open to Cub Scouts, Scouts, Venturers, and the public.
When:
Event will run from 9AM to 12PM on Saturday February 6th, 2021.

Where:
Registrant contacts will receive a notice prior to the event directing them to their designated check-in entrance. A in-vehicle check in will be offered this year to help maintain social distancing.
How:
In order to provide updates to participants ahead of the event, as well as assist in designating pre-assigned work areas, we are asking that all participants pre-register for the event. Once arriving on-site, you will receive your assigned working area for the event. All attempts will be made to maintain social distancing best practices, and maintain gather size limitations. To help in managing cohorts, the site will be divided into three event spaces. Prior to the event, registrant contacts will receive a notice regarding which of the event space entrances to report to on Saturday February 6th.
Scouting groups should register using the Scouting Cohort option, which will allow for a maximum cohort registration of 15 participants. This registration type can be used for units from all program-levels, regardless of membership in the Order of the Arrow.
Community groups, organizations, and families should register using the Community Cohort option which will allow for a maximum cohort registration of 15 participants.
Volunteers bringing a vehicle or trailer should register through the Vehicle/ Trailer registration option. Those volunteering to help transport holiday decorations to the solid waste disposal areas will receive specific event participation instructions.
A separate registration is being offered for those volunteering to staff the solid waste dumpsters. Registrants for this option should be Scouts BSA aged or older. The "dumpster teams" will form their own cohort during the event, and will not interact with cohorts clearing the cemetery sections.
Cost:
Free! This event is offered at no cost to the participant.
Required Paperwork:
The Health Screening Checklist available on this site is required for all participants. Participating units should ensure that members have parts A and B of the Annual Health and Medical Record. Forms will be retained by participants. Please take your temperature prior to arriving on site for the service event. Post event contact cards will be distributed at check-in.
Who:
This event is for Cub Scouts, Scouts, Venturers, and the public.
Last updated: 02/04/2021
When & Where
2021 Wreath Clean-upFort Snelling National Cemetery
Saturday 02-06-2021 9:00 AM CT to 12:00 PM CT
Past