2019 Cub Scout Summer Camp
Event Details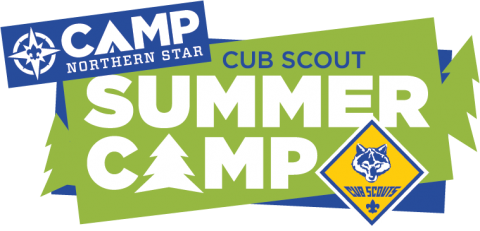 Summer camp is the highlight of the Cub Scout year. Cubs and Adults attending these two and three night adventures will experience a mixture of summer fun and Scout advancement opportunities.
Your Pack can make an early reservation for 2019 summer camp that guarantees 14 participant (youth or adult) spots for the week of their choice. Our hope is that this will help you better promote camp to your families during the kick off to your Scouting year!
Use the links on this page to select your camp, view dates and make your 2019 registration.
A $100 deposit is needed to confirm your registration and hold your 14 participant spots. This deposit is not refundable but is fully applicable to your 2019 summer camp participant fees.
Packs making early reservations for 2019 will be able to confirm their participant counts and make tent or indoor housing selections one week prior to all other Packs.
Contact
Cub Scout Camping Customer Service
Cub Camping Hotline
cubcamping@northernstar.org
612-261-2303

Northern Star Scouting
6202 Bloomington Rd
Fort Snelling, Minnesota 55111
Phone: 612-261-2300

When & Where
Arrow of Light Camp at Stearns
Stearns Scout Camp

Saturday 06-01-2019 12:00 AM CT to
Saturday 08-31-2019 11:59 PM CT

---
Arrow of Light Camp at Tomahawk (Navajo)
Tomahawk Scout Reservation

Saturday 06-01-2019 12:00 AM CT to
Saturday 08-31-2019 11:59 PM CT

---
Cub Summer Camp at Kiwanis
Kiwanis Scout Camp

Saturday 06-01-2019 12:00 AM CT to
Saturday 08-31-2019 11:59 PM CT

---
Cub Summer Camp at Phillippo
Phillippo Scout Reservation

Saturday 06-01-2019 12:00 AM CT to
Saturday 08-31-2019 11:59 PM CT

---
Cub Summer Camp at Stearns
Stearns Scout Camp

Saturday 06-01-2019 12:00 AM CT to
Saturday 08-31-2019 11:59 PM CT