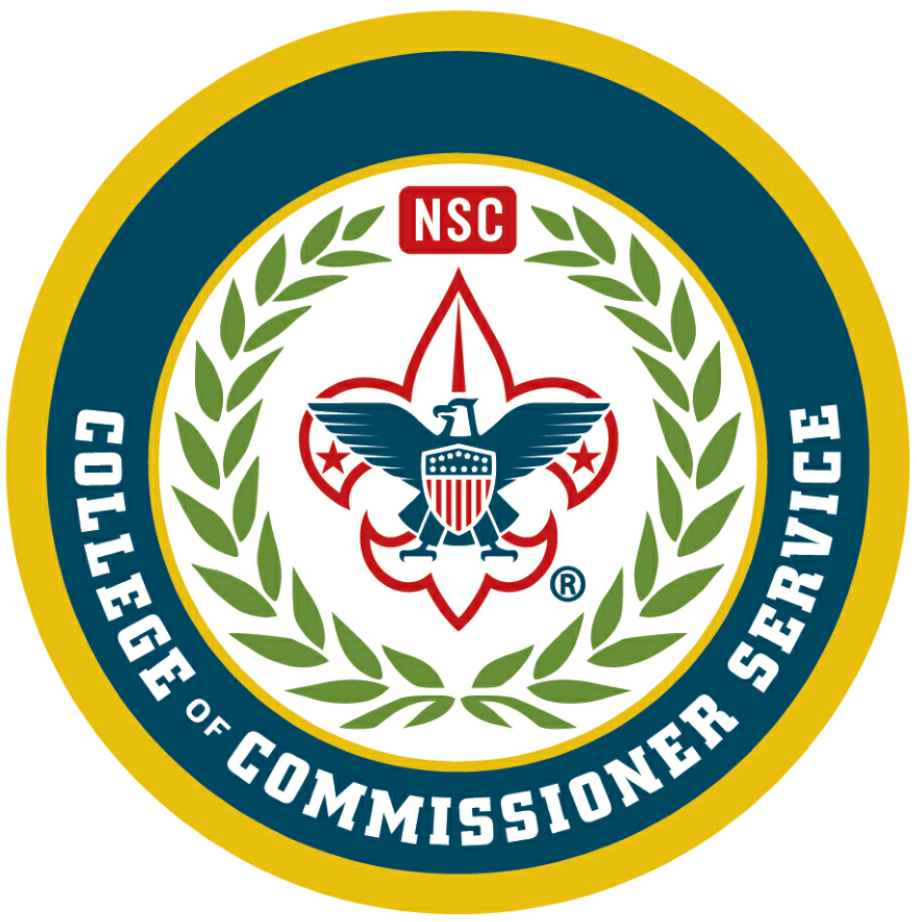 Northern Star Council
College of Commissioner Service
November 18, 2017
St. Paul College
235 Marshall Avenue, St. Paul 55102
Bachelor's Degree – Master's Degree – Doctorate Degree - Advanced Studies - Bachelors of Roundtable Service and Masters of Roundtable Service
What Course Do I Register For:
Bachelors in Commissioner Service:
The Bachelors Program is the level of training available to anyone who has completed Commissioner Basic Training. This training will offer a series of 8 courses that will build upon your Basic Training skills.
Masters in Commissioner Service:
The Master's program is advanced training that would follow completion of Bachelor of Commissioner Service training. This training will provide 8 hours of advanced training to provide critical skills that allows Commissioners to assist units and unit leaders with concepts such as "lifesaving a unit", counseling skills for working with and to develop unit leaders. You will learn effective engagement of the role of Assistant District Commissioners, and broadening skills as a commissioner to effectively work with specific unit needs or special needs of scouts in your unit.
Doctorate in Commissioner Service:
The Doctorate program is next level of training following completion of the Master's Degree and includes carrying out a project that will benefit an area of scouting. Students will attend 8 hours of advanced level training courses that includes the presentation of your completed project.
Bachelors of Roundtable Service:
All Roundtable Commissioners and team members will benefit from a full day of training to help promote, staff and build successful roundtable programs for Pack, Troop and Venture Crew programs.
Masters of Roundtable Service:
The Roundtable Master's program is advanced training that follows completion of the Bachelors in Roundtable Service program. This program offers 8 hours of classes to further enhance the ability of Roundtable Commissioners to deliver quality roundtables in support of unit programs.
Advanced Studies Degree:
The Advanced Studies Program provides 8 hours of elective course curriculum that will supplement previous Commissioner training. The Advanced Studies Program is intended for commissioners who have already completed the Master's program or Doctorate programs and are interested in gaining further learning from a broad curriculum of optional courses including fellowship with Commissioners.
Unit Commissioner Basic Training:
The Unit Commissioner Basic Training is for all new unit commissioners and potential commissioners. All UC Basic Training attendees will participate in the Keynote Speaker presentation (Session 1) and the Focus Session (Session 5), plus 2 additional special sessions. This training will examine:What a Commissioner is,What a Commissioner does,,How a Commissioner does it.
College of Commissioner Service website:
More information on the College of Commissioner Service can be found at: http://www.northernstarbsa.org/about-the-college-of-commissioner-service
As a special service, Unit Basic training will be offered for leaders that have not previously attended Commissioner Basic training.
Please note that any prior degree from any College of Commissioner Service will qualify you to attend the next training level.
Please see attached booklet below for more details on classes and map.