2021 Camp William Hinds Summer Camp
Event Details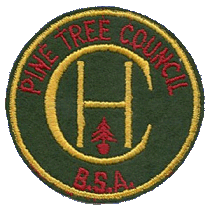 REGISTER HERE FOR :
Camp Hinds 2021
TRADITIONAL SCOUT CAMPING
July 4-10
July 11-17
July 18-24
July 25-July 31
300 Beautiful, Forested Acres * Magnificent Panther Pond Waterfronts * Exceptionally Motivated Staff * Aquatics * Scoutcraft * Nature * Archery * Target Shooting * Cope Ropes Course * Scuba * Mile Swim * Craft Shop * Rousing Campfires * New Dining Hall with Exciting Mealtimes * Trading Post * Inspiring Ceremonies * Acclaimed First-Year Polaris Program * Rousing Camp-wide Games * Songs & Skits * 50 Different Merit Badge Programs * Exhilarating Troop and Patrol Activities
*The Order of the Arrow week (Week 1: July 4th- July 10th) is an opportunity for Arrowmen to spend time providing cheerful service to camp, while having opportunities to have fun experiencing the Resident Camp Program. Arrowmen will spend time in a provisional troop with other scouts; camping, eating, and acting as a troop of their own. Campers can expect to spend their time in service such as trail building and conservation, building maintenance, campsite maintenance, and servicing areas around camp! The other half of the time campers can expect to have fun taking part in the afternoon program that camp has to offer; open areas, merit badge offerings, time in program areas, and some OA specific activities we have planned.
Join us for a memorable summer!!
When & Where
OA Week- Week 1Camp William Hinds
Sunday 07-04-2021 2:00 PM ET to
Saturday 07-10-2021 10:00 AM ET
---
Week 1Camp William Hinds
Sunday 07-04-2021 2:00 PM ET to
Saturday 07-10-2021 10:00 AM ET
---
Week 2Camp William Hinds
Sunday 07-11-2021 2:00 PM ET to
Saturday 07-17-2021 10:00 AM ET
---
Week 3Camp William Hinds
Sunday 07-18-2021 2:00 PM ET to
Saturday 07-24-2021 10:00 AM ET
---
Week 4Camp William Hinds
Sunday 07-25-2021 2:00 PM ET to
Saturday 07-31-2021 10:00 AM ET