2019 PTC High Adventure Treks
Event Details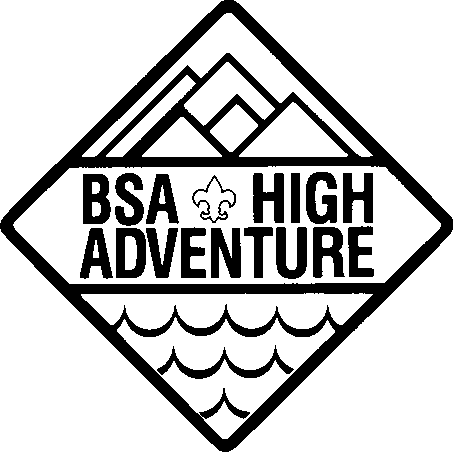 Are you ready to take your summer camping experience to the next level????
2019 will be an exciting year!! We are offering high adventure treks for our older scouts.
These Pine Tree Council treks are designed for older scouts that have enjoyed camp for a couple of years and are now ready for a greater challenge. They are all based around a 50 mile backcountry experience. All participants should expect a physically challenging, rewarding, and exciting week. They are designed so that Scouts can arrive and depart with their troops at the camp they originate from.
Moose River Canoe Trek & Whitewater Experience:
This 50 miler includes canoeing the Moose River with whitewater rafting. You'll enjoy challenging yourself traveling in the backcountry by canoe and have the thrill of riding a raft through Maines whitewater.
Sea Kayaking Treks on Casco Bay!
Land lovers need not apply. Take your adventure to the coast of Maine to experience 50 miles of seals, birds, waves and deserted islands.
Backpacking Trek in the 100 Mile Wilderness:
50 miles of the most difficult stretch of the Appalachian Trail. Expect to hike 12 miles day with all you need on your back. This is the most challenging trek we offer. Are you Scout enough?
When & Where
Moose River Canoe TrekCamp Bomazeen
Sunday 06-23-2019 2:00 PM ET to
Friday 06-28-2019 9:00 PM ET
Past
---
Sea Kayak Week 1Camp William Hinds
Sunday 06-30-2019 2:00 PM ET to
Friday 07-05-2019 9:00 PM ET
Past
---
100 Mile Wilderness Backpacking TrekCamp Bomazeen
Sunday 07-07-2019 2:00 PM ET to
Friday 07-12-2019 9:00 PM ET
Past
---
Sea Kayak Week 2Camp William Hinds
Sunday 07-21-2019 2:00 PM ET to
Friday 07-26-2019 9:00 PM ET
Past