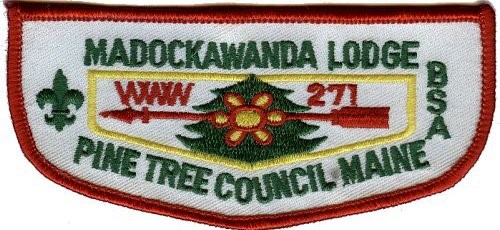 Lodge Leadership Development Weekend 2017
What is LLD?
LLD is our lodge's annual training event. Learn how to make our lodge great for you and others.
What happens at LLD?
Meet up with fellow Arrowmen for fun and fellowship

Participate in our trainings such as retaining membership, setting goals and putting them into action, and why OA is important during summer camp.
Finally compete against other chapters for the "TURTLE CUP" and give back to Bog Brook during our community service hour.
Where? Bog Brook (Bog Road, Gilead, ME 04217)
When? October 6th- 8th (Registration Starts at 7 pm)
Cost? $25
What to Bring? Ten essentials, Uniform with Sash, Notebook/Pen, Tent is optional (sleeping arrangements are provided)
Registration- Must be in by September 23rd.
Mike Mirisola
Lodge Adviser
mmirisola@roadrunner.com

Jack Waite, Jr.
Abnaki District Executive
jack.waitejr@scouting.org
207.894.4011

Pine Tree Council Scout Center
146 Plains Road
Raymond, Maine 04071
Phone: 207-797-5252

Lodge Leadership Development Weekend
Friday 10-06-2017 7:00 AM to
Sunday 10-08-2017 6:00 PM
Past
Bog Brook

Map this event
Coords: 44.4017294, -70.9300731