University of Scouting 2020
Event Details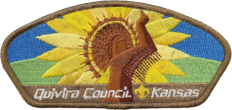 UNIVERSITY OF SCOUTING
November 14, 2020
Butler Community College / Andover Campus - 715 E 13th
Need to learn about Scouting in the 21st Century? Need more information to allow YOU to become a more effective leader? Need to know where to find the RESOURCES to enable you to do your very best?
The University of Scouting will be the place to be on November 14th, to get all of this – AND MORE!
Whether you are a new Cub Scout Leader, a seasoned Scout BSA Leader, Venturing Leader, Commissioner or an active member of your District or Council Committee, you WILL benefit from this single, full day training, by taking part in sessions that you choose and that will provide the assistance you need to help aid your specific program area.
Registration will begin at 7:00 AM **** Opening at 8:00 AM
Registration will be limited to 225 participants!
Early Bird Fee $30.00 Late fee after October 30th $40.00 Last day to register is November 6th at 5:00 PM
Lunch will be provided.
For more information please contact:
Ted Hammarlund thammarlund@cox.net
Mike Healey mhealey1965@gmail.com
When & Where
BCCC - Andover Campus
Saturday 11-14-2020 7:00 AM CT to 4:00 PM CT