Event Details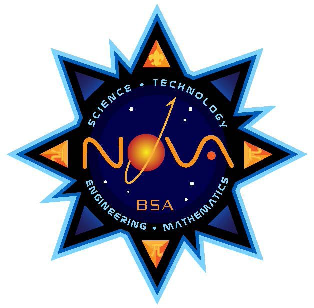 QUIVIRA COUNCIL - NOVA Award
"SWING!"
May 16, 2020 @ Exploration Place
This Quivira Council NOVA activity will give Cub Scouts a hands-on experience in STEM (Science, Technology, Engineering & Math) Limited to a total of 100 Cub Scouts only (Wolf, Bear or Webelos only).
The day will consist of a Dome Show and a Live Science Show, 4 different rotations of STEM activities, and a pizza lunch, allowing your Cub Scouts to complete all of the requirements for the NOVA award for "Swing!" (If a Cub is using the science Adventure in their Cub rank as requirement #2, then it must be done BEFORE attending in order to receive the NOVA award). (See http://www.scouting.org/stem/Awards/CubScout.aspx).
Sessions will include: "Great Bear Rainforest" Dome Show - Requirement 1.A. ♦ "Roll Your Reaction" Live Science Show - Requirement 1.A. ♦ "Reverse Engineering of Devices" - Requirement 2. Option A. ♦ "Levers -- a Simple Machine" - Requirement 3. A. and B. ♦ "Where and How Levers are Used" - Requirement 4. A. and B.
Saturday, MAy 16th @ Exploration Place: 9:00AM Check-in, 9:30AM Opening, 9:45AM 1st Activity Starts, 10:30AM 2nd Activity Starts, 11:15AM 3rd Activity starts - 12:00 Noon Lunch - 1:00PM Shows (Dome or Live Science), 1:40PM 4th Activity Starts, 3:00PM Shows (Dome or Live Science)
All Packs must have two-deep leadership in accordance with Youth Protection Guidelines and ALL adults must have completed Youth Protection Training. There will be very limited seating for adults in class sessions. Packs will be allowed one leader per classroom unless there is space available. Adults are welcome to all Shows if space is available and to tour the Exhibits.
Registration fee is $30 per Cub Scout (Wolf, Bear or Webelos only), and includes lunch and award. Adults: $5 Registration includes lunch and admittance to Exhibits. LAST DAY TO REGISTER – Sat. May 9th. No phone or paper registrations allowed.
For questions or more information, please contact Council STEM Representative: Jose Vigil text: 316-210-1148 email: josevigil52@sbcglobal.net​
When & Where
Exploration Place
Saturday 05-16-2020 9:00 AM CT to 4:00 PM CT