Event Details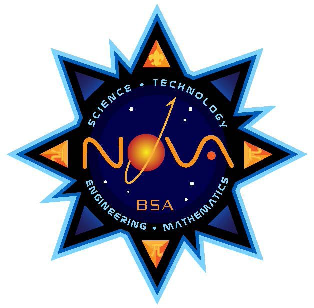 QUIVIRA COUNCIL - NOVA DAY
"Up and Away"
February 1, 2020 @ the Cosmosphere
This Quivira Council Nova Day for Cubs will be located at the Cosmosphere in Hutchinson Kansas and will bring together community partners in an effort for Cub Scouts to get hands-on science experience. (limited to a total of 100 Cub Scouts only)
The day will consist of science shows, four different sessions of STEM activities, and a pizza lunch, enabling your Cub Scouts to complete all of the requirements for the NOVA award for "Up and Away" (For requirement #2, the Race part of options A, B, or C must have been done PREVIOUSLY in order to receive the NOVA award. (See http://www.scouting.org/stem/Awards/CubScout.aspx).
Sessions will include: Two shows of 30 minutes each by Cosmosphere Requirement 1.A. ♦ Science Behind Model Races in Cubs by Exploration Place Requirement 2. ♦ Studies in Terminal Velocity by Cosmosphere Requirement 3.A. & 3.B. ♦ Fluid Dynamics of Flight in Aviation by Cosmosphere Requirement 4.B. ♦ Fluid Dynamics in Everyday Life by Exploration Place Requirement 5.
Saturday, February 1, 2020 at the Cosmosphere in Hutchinson: 8:30AM Check-in, 9:00AM Opening and Shows, 10:30AM 1st Session Starts, 11:15AM 2nd Session Starts, - 12:00 Noon Lunch - 12:45PM 3rd Session Starts, 1:30PM 4th Session Starts, 2:15PM Dismissed at location
All Packs must have two-deep leadership in accordance with Youth Protection Guidelines and ALL adults must have completed Youth Protection Training. There may be limited seating for adults in classroom sessions, and priority is given to one leader per Pack for every classroom.
Registration fee is $30 per Cub Scout (Wolf, Bear or Webelos only), and includes lunch and award. Adults: $5 Registration for lunch. LAST DAY TO REGISTER – Sat. Jan. 25th. No phone or paper registrations allowed. Online registration is on Black Pug and online payment is required and may be made by credit card or electronic check. Please be sure to get with Unit's Leadership to get registered!!
For questions or more information, please contact Council STEM Representative: Jose Vigil text: 316-210-1148 email: josevigil52@sbcglobal.net​
When & Where
Cosmosphere
Saturday 02-01-2020 8:30 AM CT to 2:30 PM CT
Past