Event Details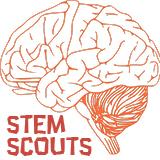 STEM Olympics
Date: September 25
Location: Swiss Valley Park (Green Ash Pavilion)
Time: 1:00 - 2:30 PM (approximately)
Registration: 12:45 PM
Cost: $5 per Scout
Pre-registration required at: scoutsiowa.org
Please Note: Scouts must come with a parent. This willScouts new to STEM activities must also fill out a new Scout application at the event. **See STEM Pack info below
Check-In Notes: You will receive an email reminder on Friday, October 23. This will tell you which station to check-in at. It is important to note this information so we can maintain social distancing.
Featured Activities:
Discus Throw: Create your own customized discus, see how far you can throw, then take it home.
Up Close: Scouts get the chance to look at plants up close.
Go For The Gold: Scouts compete against themselves in some fun physical challenges.
Name That Tree: Scouts will check out the trees in the area
Obstacle Course: This obstacle course is sure to test your skills
Soccer Kick Challenge: With targets of different point levels, how many points can you get?
Knot a Joke: Learn some basic knots. You will be provided a rope to take with you for further practice.
All event participants (Scouts and adults) are required to follow social distancing guidelines as well as wear a face covering.
Walk-in registrations will not be accepted at this event.
STEM Pack Information
The Northeast Iowa STEM Cub Scout Pack is open to all youth in Cub Scouts. Registration invites you to exclusive events facilitated by the Northeast Iowa Council STEM Committee.
There will be approximately 6-8 events planned during the year.
If you are already registered in another pack, no registration fee is due to register, the only fees are those associated with specific events. Participate in the ones you like.
A new Scout application must be completed by a parent or guardian at the first event.
When & Where
Swiss Valley Park by Green Ash Pavilion
Sunday 10-25-2020 1:00 PM CT to 2:30 PM CT
Past