Dellaykee District Klondike Derby
Event Details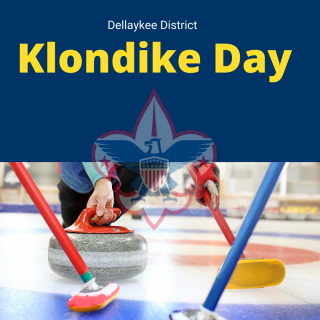 Klondike Derby!
Join your fellow Scouters for a day of winter outdoor activities! This year's activities include curling, snow sledding, and orienteering on the lake. Be prepared: the travelling Golden Curling Trophy will be back up for grabs!!!
Dates: Sunday, February 20th, 2022
Time: 12-3 PM
Cost: $2.00 per Scout
Location: Bussey Public Landing, Guttenberg, IA
Supplies: Troops should bring frozen water jugs colored red and blue, klondike sleds, and camp chair. Leaders should encourage and teach Scouts to Be Prepared for the winter weather in a meeting prior to event. We will having a warming area available, but the event is held outside.
When & Where
Daytime Klondike DayBussey Public Landing
Sunday 02-20-2022 12:00 PM CT to 3:00 PM CT