Dellaykee District Pinewood Derby
Event Details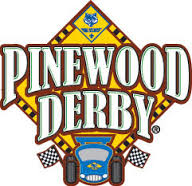 Dellaykee District Pinewood Derby
The Dellaykee District Pinewood Derby will be held on Saturday, March 28th, 2020, with racing beginning at 9:00 AM. Each Pack is invited to send 12 Scouts (2 from each rank). 1st Place, 2nd Place, & 3rd Place awards will be awarded for each rank division. Rules & regulations will be distributed to each Pack.
Location: St. John's Church in Guttenberg
Time: 8:00 AM
Cost: $6/Scout
Lunch: Please bring a sack lunch, snacks will be sold.

Rank | Weigh-in | Race Time
2nd Year Webelos | 8:30-8:55 | 9:00 AM
1st Year Webelos | 9:15-9:40 | 9:45 AM
Bears | 10:00-10:25 | 10:30 AM
Wolves | 10:45-11:10 | 11:15 AM
Tigers | 11:30-11:55 | 12:00 PM
Lions | 12:15-12:40 | 12:45 PM

Questions? Contact the Council Service Center at (563) 556-4343

When & Where
St. Johns Lutheran Church
Saturday 03-28-2020 8:00 AM CT to 1:30 PM CT
Past