Event Details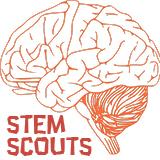 Science of Levers for Cub Scouts
Come join the Northeast Iowa's STEM Pack and Participate in Exclusive Activities
Science of Levers
Date: October 10
Location: Eagle Point Park - Open Air Pavilion
Time: 5:45 - 7:30 PM (approximately)
Registration: 5:30 PM
Cost: $5 per Scout (plus $1 entrance/vehicle for park - or use back entrance by fish pond to walk in for free)
Please Note: Scouts must come with a parent. Scout new to STEM activities must fill out a new Scout application at the event. **See STEM Pack info below
Scouts will take part in different activities with a focus on the science of levers. Activities will enable Wolves, Bears, and Webelos to fulfill some requirements for the NOVA Award, however all Cub Scouts are welcome (including Lions and Tigers). Packets will be provided to include all requirements for completing the NOVA Award, including items not covered by this event.
Featured Activities:
Horseshoes - Fulcrum Science
Bean Bags
Kickball
Registrations can take place online or at the Council Service Center in-person or by phone (563.556.4343).
STEM Pack Information
The Northeast Iowa STEM Cub Scout Pack is open to all youth in Cub Scouts. Registration invites you to exclusive events facilitated by the Northeast Iowa Council STEM Committee.
There will be approximately 6-8 events planned during the year.
If you are already registered in another pack, no registration fee is due to register, the only fees are those associated with specific events. Participate in the ones you like.
A new Scout application must be completed by a parent or guardian at the first event.
When & Where
Eagle Point Park
Thursday 10-10-2019 5:45 PM CT to 7:30 PM CT
Past