Lange Innovation Center Merit Badges
Event Details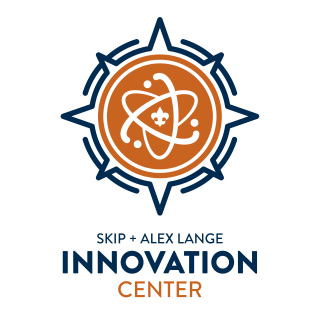 Welcome to the Skip and Alex Lange Innovation Center Merit Badge Series!
Every Month we will offer 1-2 different Merit badges. Most merit badges will be offered Wednesday Evenings and are broken up into two sessions. Date and time of the specific merit badge is listed in the title of the session.
August:
Archery Merit Badge
Fishing Merit Badge
September:
Space Exploration

Rocket kit and motor is included with registration.

Astronomy

Scouts will not be able to complete requirements 4a and 4b, identifying 10 constellations and 8 conspicuous stars, during these two sessions. Scouts will have to make arrangements for an opportunity to complete those requirements at another time.
October:
Woodworking (SUNDAY Merit badge- extended sessions, October 2 and October 16)additional fee for materials, tool use, and increased work time included
Art Merit Badge (Wednesday October 12th and 26th) Materials including some art supplies included in registration fee.
November:
Photography (Nov 16th & 30th) Camera or Phone required
Sustainability (Nov 16th & 30th)
December:
Cost is $25 per Scouts BSA Youth, and $30 for non Scouts BSA youth ages 11-17 + cost of materials (if required)
When & Where
Archery Merit Badge (August 10 & August 17)Skip and Alex Lange Innovation Center at Camp Belzer
Wednesday 08-10-2022
6:00 PM ET to 8:00 PM ET
Past
---
Fishing Merit Badge (August 24 & August 31)Skip and Alex Lange Innovation Center at Camp Belzer
Wednesday 08-24-2022
6:00 PM ET to 8:00 PM ET
Past
---
Space Exploration Merit Badge (Sept 7 & Sept 14)Skip and Alex Lange Innovation Center at Camp Belzer
Wednesday 09-07-2022
6:00 PM ET to 8:00 PM ET
Past
---
Astronomy Merit Badge Session 1 (Sept 21Skip and Alex Lange Innovation Center at Camp Belzer
Wednesday 09-21-2022
6:00 PM ET to 8:00 PM ET
Past
---
Woodworking Merit Badge (Oct. 2 and Oct 16)Skip and Alex Lange Innovation Center at Camp Belzer
Sunday 10-02-2022
12:00 PM ET to 4:00 PM ET
Past
---
Art Merit BadgeSkip and Alex Lange Innovation Center at Camp Belzer
Wednesday 10-12-2022
6:00 PM ET to 8:00 PM ET
Past
---
Photography Merit BadgeSkip and Alex Lange Innovation Center at Camp Belzer
Wednesday 11-16-2022
6:00 PM ET to 8:00 PM ET
Past
---
Sustainability Merit Badge (Nov 16th & 30th)Skip and Alex Lange Innovation Center at Camp Belzer
Wednesday 11-16-2022
6:00 PM ET to 8:00 PM ET
Past