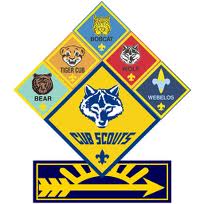 HOU KODA DISTRICT DAY CAMP
Hou Koda District Day Camp will be held at Washington Township Community Park in Avon, IN. Scouts from any district may attend this camp.
Day Camp runs Monday through Friday from 8:30 am - 4:15 pm and offers a Friday overnight for the Cub Scouts and their families who wish to attend.
Youth in camp will be grouped by rank rather than by packs. This will not only give Scouts the opportunity to meet new friends, but also allows them to complete adventures and do age-appropriate activities.
All Scouts will participate in
Bo Weller
Hou Koda Day Camp Director
boweller@gmail.com
(317) 296-1765

Natasha Bokish
Hou Koda Day Camp Program Director
camporee@houkoda.org

Reem Okar
Program Assistant
reemokar@crossroadsbsa.org
(317) 813-7094

Golden-Burke Scout Center
7125 Fall Creek Rd N
Indianapolis, Indiana 46256
Email:
Phone: 317-813-7125

Monday 06-10-2019 8:30 AM to
Friday 06-14-2019 8:30 PM
Washington Township Community Park
More Information