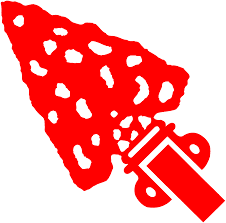 The induction weekend, called the Ordeal, is the first step toward full membership in the Order of the Arrow. All candidates for membership must complete the Ordeal.
If you have any questions or foresee any conflicts, please read our Frequently Asked Questions page at www.jaccostownelodge.org/faq.htm or email our Lodge Chief at chief@jaccostownelodge.org
Otter Pass Holders: As this is an additional Lodge event that was not included in the original pass, we are accepting Otter Passes; however, we are asking for a donation of $10 be made at the registration table to help cover food costs.
Eric Wickizer
Jaccos Towne Lodge Adviser
adviser@jaccostownelodge.org

Patrick Covell
Program Director
pcovell@crossroadsbsa.org
(317) 817-7093

Reem Okar
Program Assistant
reemokar@crossroadsbsa.org
(317) 813-7094

Golden-Burke Scout Center
7125 Fall Creek Rd N
Indianapolis, Indiana 46256
Email:
Phone: 317-813-7125

Friday 10-27-2017 6:30 PM to
Sunday 10-29-2017 11:00 AM
Past
Camp Krietenstein

Map this event
Coords: 39.4877548, -86.961584
6445 E County Road 575 N
Center Point, Indiana 47840
Phone: 812-986-2300