Event Details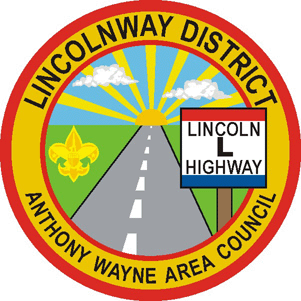 When: February 8 & 9
Where: Morsches Park – Columbia City
Cost: $10 pre-register - Includes Camping, Lunch, Pocket Patch and Awards
$12 @ Event - includes Camping, Pocket Patch & Awards, DOES NOT INCLUDE LUNCH

Schedule
Friday: 5:00 to 7:00 AM - Check In/Registration @ Pavilion
Camp Site Set Up
8 PM PLC/Scoutmaster Meeting @ Pavilion

Saturday: 8:00 to 8:45 AM - Check In/Registration @ Pavilion
9 AM Flags/Opening Ceremonies
Morning Round of Activities
12:00 – 1:00 Lunch
Afternoon Round of Activities

Closing Ceremony - Sometime in the afternoon, maybe around 4, maybe earlier, definitely after
everyone has completed the activities, yes definitely.
This is a Winter Camping Event where some Troops my choose not to spend the night. Scoutmasters must judge the readiness of their Scouts to spend the night in extreme conditions. Camping will happen regardless of temperature and snow. A Scout is Prepared. (Baring a weather emergency called by the county).
So what will the competition and activities be? Well we are not telling right now. But, you can expect things like: a Sled Inspection, Emergency Shelter Building, Sled Race, Snow Snake, Fire Building, Ice/Winter Rescue, Patrol Sprite, Overnight Camping points, Compass Course, Nature, Cold Weather Survival, maybe less, maybe more.
Things that should be in your sled? Tinder & Kindling for making a fire, Scout Handbook, plastic garbage bag, a tooth pick, container for boiling water, 10 feet of rope per scout, 10 x 12 tarp or large enough to secure load to sled, notebook and pencil, compass, extra cold weather gear, roll of duct tape, First Aid kit.
When & Where
Morsches Park
Friday 02-08-2019 5:00 PM ET to
Saturday 02-09-2019 5:00 PM ET
Past