Event Details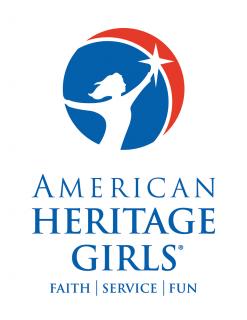 June 12 - 16
Please select American Heritage Girls for the Council when registering.
Dear American Heritage Girls and Leaders,
Welcome to our 9th summer of Camp Kateri @ CCLT! In January 2012, two ladies began with their first Troop meeting and started on this wonderful AHG journey. As a child I was blessed with a Mother who led my Troop and embraced the great outdoors and all things camping. Even though she knew nothing about it, she stepped outside her comfort zone and so began a personal love for the great outdoors and I look forward to sharing and building that love with you. At that 1st meeting, we made a camping commitment and continue to focus on making that opportunity available to all the ladies and their leaders blessed to be an American Heritage Girl.
In 2018 we made a program change that gives the ladies a preset schedule focused on new friendships in their program level, new experiences, life skills for Patriots, and an opportunity for badges. We started the Patriot Quest with a goal of life skills and developing friendships in the great outdoors. They will be learning woodworking, electrical, and welding. New this year will be the OUTPOST ADVENTURE! They will be challenged outdoors and creative indoors!
We are excited to spend more time with the friendships we have built already and can't wait to share our Camp Kateri with those of you joining us for the first time! We are a no drama program and we will need you as a leader to help us give the best possible experience to our girls. We hope Camp Kateri will be just as much fun for you as it is for our ladies. We look forward to joining you at the 2 week out video meeting, May 29th at 7pm.
Through caring we serve,
Melissa Martin
AHG Camp Kateri Program Director
The greatest among you will be your servant, Matthew 23:11
If serving is beneath you, leading is beyond you.
When & Where
Camp Chief Little Turtle
Wednesday 06-12-2019 11:00 AM ET to
Sunday 06-16-2019 10:00 AM ET
Past