Cub Scout Fall Fun Day 2022 - Lincoln Heritage
Event Details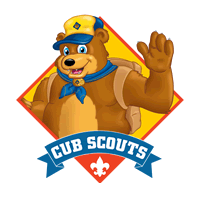 LH 2022 Cub Scout Fall Fun Day
---
Saturday, September 17, 2022
Ferdinand State Forest
Youth Camping area/Shelter house area
Ferdinand, IN 47532
Registration begins 7:00am C (check in as a Pack/Group)
Opening 7:45 am C/8:45 am E
Program will conclude by 11:30am C/12:30pm E
Cub Scout Fun Day is an event full of non-competitive activities for Lions, Tigers, Cub Scouts, and Webelos. This event is NOT just for new Scouts who signed up this fall; this is for ALL Cub Scouts! Fall Fun Day will occur in the sunshine, rain, or snow. Make sure your Pack is prepared for this year's Fall Fun Day, especially new Scouts who've never experienced this much fun!
All activities are scheduled, and your Pack will participate on a rotation schedule to all stations.
Please allow your unit enough time to gather, and get signed in at the registration table.
Registration - $10 for all Cub Scouts (Please register by September 15)
The fee covers program materials and an event patch for each registered Scout. Due to the large number of Cub Scouts attending, we encourage all units to sign up and car pool together as soon as possible. Please provide a minimum of one leader for every six Scouts attending. Please have all Scouts and families sit and wait with your group. Please send only one representative from your Pack to the registration table. Scouts should wear a Scout t-shirt or plain t-shirt and bring their own water bottle with them.
We do recommend trail snacks for the group and car pooling! Lunches will NOT be provided.
Rocket building, field sport activities and many other programs are being planned for all to have a great outdoor day. Dress for the weather, as this event is held rain or shine.
If you have any questions, want more information, or can provide volunteers from your pack, please contact John Harding, Scout Executive at the Eykamp Scout Center at (812) 423-5246 or administration@buffalotracecouncil.org.
When & Where
Fall Fun DayFerdinand State Forest
Saturday 09-17-2022
7:00 AM CT to 11:30 AM CT
Past