Cub Scout Fall Fun Day - Mount Carmel
Event Details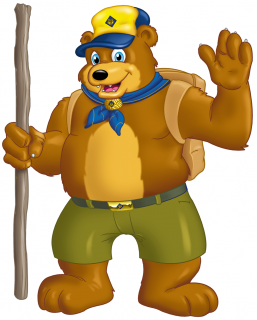 Cub Scout Fall Fun Day
Wabash County Youth Center
15039 4H Center Ln.,
Mt Carmel, IL 62863

Cub Scout Fun Day is an event full of non-competitive activities for Lions, Tigers, Cub Scouts, and Webelos. This event is NOT just for new Scouts who signed up this year; this is for ALL Cub Scouts! Fall Fun Day will occur in the sunshine, rain, or snow. Make sure your Pack is prepared for this year's Fall Fun Day, especially for new Scouts who've never experienced this much fun!
This fun event is designed to get new Scouts to experience the excitement of Scouting right away!
Registration starts at 7 AM
Activities will run from 8 AM - 3 PM
Registration - $10 for all Cub Scouts (This pays for materials, rockets, and a patch for every Scout)
COME JOIN THE EXCITEMENT!
Parents, this is a great opportunity for you to join in the fun!
Activities will include BB guns, archery, rockets, arts & crafts, and games.
Dress for the weather, we will have the event rain or shine.
For more information on Cub Scout Fun Day, please contact Buffalo Trace Council at 1-812-423-5246 or Barry Baldwin at barry.baldwin@scouting.org or at 812-494-7649
The Leader's Guide is available online at www.buffalotracecouncil.org for more information. If you have any questions, want more information, or can provide volunteers from your pack, please contact Barry Baldwin at barry.baldwin@scouting.org or at 812-494-7649.
We ask that units please provide one leader for every six scouts attending. All Scouts should gather and sit with their Pack, we will have an area for each group. Please have all Scouts and families sit and wait with your group. Please send only one representative from your Pack to the registration table. Scouts should wear a Scout t-shirt or plain T-shirt and bring their own water bottle with them.
When & Where
Algonkian Fall Field DayWabash County 4-H Fairgrounds
Saturday 09-17-2022
8:00 AM CT to 2:00 PM CT
Past