Event Details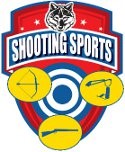 MSR Cub Scout Fun Fest
The MSR Cub Scout Fun Fest will be hosted on Saturday, September 19th at Maumee Scout Reservation. This event is open to registered Cub Scouts and their Cub Scout age siblings. This event is especially great for boys and girls who just joined the program. Event Check-in will begin 30 minutes prior to your chosen session time. We ask that you do not arrive any earlier as we need to have a limit to the number of people on the property at one time. This day has two sessions with a maximum of 200 people (youth and adults) per session. Choose the session that fits into your schedule best and enjoy a great day of fun activities for all Scouts. We have taken precautions to ensure that your family is safe at Maumee Scout Reservation by reducing the number of stations to prevent congestion in certain areas, handwashing and sanitizer stations in each program area, sanitize equipment and surface areas after use, and providing each Scout/Sibling with a branded face covering (buff) as a part of your registration fee as we will be requiring these at each station and when social distancing is not possible.
We will not be offering camping opportunities during this event or the availability of food and snacks. You are encouraged to bring snacks and lunch on your own and enjoy a picnic in the great outdoors.
Activities will include BB Shooting, Archery, Sling Shots, Sponge Toss, Rubber Band Shoots, Bottle Rockets, Atlatl, Dueling Trees, Fishing (bring your own fishing rod or use ours - we have free bait) and more. Bring your family digital camera for a special Camera Shoot Scavenger Hunt.
Please check the weather forecast for the session of your choosing, and make sure each participant is prepared and dressed appropriately. This is a "rain or shine" event and extra water will be available throughout the day!
Pre-Registration is required for this event as we have a maximum capacity that must be observed. We are not able to allow walk-in participants at this event. No refunds will be given for cancellations.
When & Where
Session 1 (Saturday, September 19th) - MorningMaumee Scout Reservation
Saturday 09-19-2020 9:00 AM ET to 12:00 PM ET
Past
---
Session 2 (Saturday, September 19th) - AfternoonMaumee Scout Reservation
Saturday 09-19-2020 1:00 PM ET to 4:00 PM ET
Past