Maumee Meets Online - Scouts BSA Virtual Summer Camp
Event Details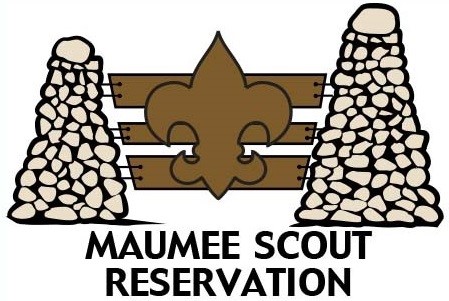 Maumee Meets Online (MMO)
Hoosier Trails Council Virtual Summer Camp
Even though Hoosier Trails Council will not be able to provide an outdoor experience together at Maumee Scout Reservation, that does not mean your summer camp adventure has come to an end! We still plan to continue forward with our summer camp operations with the help of some tech.
It is my pleasure to welcome you to Maumee Meets Online (MMO) for an exciting 2020 summer camp experience! Summer camp is where we deliver the promise of Scouting through the adventures we offer. This is the highlight of a Scout Troop's program year, and our staff is ready to help make that a reality for you and your Scouts.

It is our desire that each Scout is able to enjoy a week away from the pressures and demands of the world and spend quality time in an fun environment, all be it, a little different. This virtual camp experience will bring together a lot of the traditions of the outdoor summer camp experience and many new ways to advance on the Scouting trail. You will be able to choose up to four merit badges to complete, enjoy activities and guest speakers, participate in campfire programs, and meet some new friends along the way. We encourage Scouts to camp in your back yard or close by while following social safety guidelines.
Many of the selected merit badges will require a kit that is included in the cost of your registration and will be mailed to your house. It is very important that you register early so we are able to ship your supplies to you, otherwise you will not have what you need to complete the merit badge. Before your week of camp starts, we will send you all the information and links you will need to access our virtual platforms.
Please remember that financial assistance is available by following this link and submitting the campership form.
As always, welcome to camp!
Campsite Matrix
LEGEND
No units or participants registered for campsite
Campsite is reserved but has room for additional unit(s)
Campsite has reached unit or participant limit
When & Where
Week 1Hoosier Trails Council Service Center
Monday 06-15-2020 8:30 AM ET to
Thursday 06-18-2020 8:45 PM ET
Past
---
Week 2Hoosier Trails Council Service Center
Monday 06-22-2020 8:30 AM ET to
Thursday 06-25-2020 8:45 PM ET
Past