Scout BSA Summer Camp 2020 **SUSPENDED**
Event Details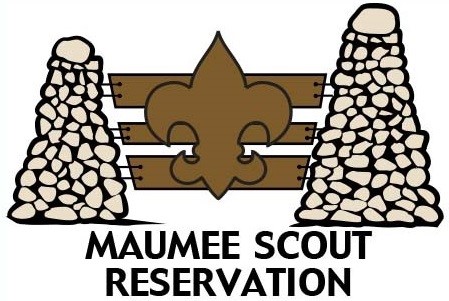 What does the Coronavirus pandemic mean for summer camp?
Even though Hoosier Trails Council has temporarily closed the Service Center, the Bloomington Scout Shop, and both camping properties to help to prevent the spreading of the coronavirus that is plaguing the United States, we still plan to continue forward with our summer camp operations at Maumee Scout Reservation. We know that you have a lot of concerns as it relates to obtaining annual health checks, financial assistance, and scheduling conflicts. We want you to know that we are visiting this topic weekly to make the best safety decision for our youth and leaders. At this time we are committed to follow the guidance of our local and state experts as is relates to cancelations or postponements. We encourage leaders to continue planning as normal and reserve your campsites, register your Scouts, and select merit badges. We have extended the early bird discount to May 15th to provide extra time and will continue to work with leaders to make reasonable accommodations moving forward. Please remember that we have a campership assistance program available to Scouts and families in need. We will continue to update this website as information changes. We can't wait to welcome you to camp!
It is my pleasure to welcome you to Maumee Scout Reservation for an exciting 2020 summer camp experience! Summer camp is where we deliver the promise of Scouting through the adventures we offer. This is the highlight of a Scout Troop's program year, and our staff is ready to help make that a reality for you and your Scouts.

It is our desire that you are able to enjoy a week away from the pressures and demands of the world and spend quality time with your Scouts, our future leaders. You will cherish this time in the most beautiful part of the state where the sounds of nature can be heard and everywhere you look is a picture of unforgettable memories. It is amazing to see how Scouts and Scouters from all over can come together in their own miniature community for weeks on end and accomplish great things in their troops. Even more amazing is the camaraderie that is developed between Troops and Scouts as they come back each year. Maumee is a prime example of this, and our Troops are what make that a reality.

After that, leave it up to us – we're going to make sure you have a great year! As always, welcome to camp.
Campsite Matrix
Cheyenne Lower
(capacity: 1 unit, 20 attendees)
Week 1
Week 2
Week 3
Week 4
Week 5
Cheyenne Upper
(capacity: 1 unit, 20 attendees)
Week 1
Week 2
Week 3
Week 4
Week 5
Huron Lower
(capacity: 1 unit, 20 attendees)
Week 1
Week 2
Week 3
Week 4
Week 5
Huron Upper
(capacity: 1 unit, 20 attendees)
Week 1
Week 2
Week 3
Week 4
Week 5
Illini Lower
(capacity: 1 unit, 20 attendees)
Week 1
Week 2
Week 3
Week 4
Week 5
Illini Upper
(capacity: 1 unit, 30 attendees)
Week 1
Week 2
Week 3
Week 4
Week 5
Kickapoo Lower
(capacity: 1 unit, 24 attendees)
Week 1
Week 2
Week 3
Week 4
Week 5
Kickapoo Upper
(capacity: 1 unit, 18 attendees)
Week 1
Week 2
Week 3
Week 4
Week 5
Mandan Lower
(capacity: 1 unit, 18 attendees)
Week 1
Week 2
Week 3
Week 4
Week 5
Mandan Upper
(capacity: 1 unit, 18 attendees)
Week 1
Week 2
Week 3
Week 4
Week 5
Osage Lower
(capacity: 1 unit, 24 attendees)
Week 1
Week 2
Week 3
Week 4
Week 5
Osage Upper
(capacity: 1 unit, 24 attendees)
Week 1
Week 2
Week 3
Week 4
Week 5
Ottawa Lower
(capacity: 1 unit, 30 attendees)
Week 1
Week 2
Week 3
Week 4
Week 5
Ottawa Upper
(capacity: 1 unit, 20 attendees)
Week 1
Week 2
Week 3
Week 4
Week 5
Pawnee Lower
(capacity: 1 unit, 30 attendees)
Week 1
Week 2
Week 3
Week 4
Week 5
Pawnee Upper
(capacity: 1 unit, 20 attendees)
Week 1
Week 2
Week 3
Week 4
Week 5
Winnebago Lower
(capacity: 1 unit, 16 attendees)
Week 1
Week 2
Week 3
Week 4
Week 5
Winnebago Upper
(capacity: 1 unit, 24 attendees)
Week 1
Week 2
Week 3
Week 4
Week 5
LEGEND
No units or attendees registered for campsite
Green
Campsite is reserved but has room for additional unit(s)
Black Text
Campsite has reached unit or attendee limit
When & Where
Week 1Maumee Scout Reservation
Sunday 06-14-2020 1:00 PM ET to
Saturday 06-20-2020 10:00 AM ET
Past
---
Week 2Maumee Scout Reservation
Sunday 06-21-2020 1:00 PM ET to
Saturday 06-27-2020 10:00 AM ET
Past
---
Week 3Maumee Scout Reservation
Sunday 07-05-2020 1:00 PM ET to
Saturday 07-11-2020 10:00 AM ET
Past
---
Week 4Maumee Scout Reservation
Sunday 07-12-2020 1:00 PM ET to
Saturday 07-18-2020 10:00 AM ET
Past
---
Week 5Maumee Scout Reservation
Sunday 07-19-2020 1:00 PM ET to
Saturday 07-25-2020 10:00 AM ET
Past