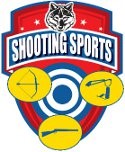 The 2017 Cub Scout Shoot-O-Ree is open to registered Cub Scouts, and is especially great for boys who just joined the program. Cub Scout - age siblings may participate, provided they pay the event registration fee and their parent or adult partner is present during the day.
Shoot-O-Ree Check-in begins at 8:30 a.m. and continues until 3:00 p.m. at the camp administration building, adjacent to the camp parking lot. Activities are open format from 9:00 a.m. to 5:00 p.m. Activities will include BB Shooting, Archery, Sling Shots, Water Balloons, Rubber Band Shoots, Marshmallow Shoots, Football Toss and more. New events are added each year!
Shooting activities (BB and archery) require instruction and a safety briefing. Safety around firearms is a key lesson to learn in life. Snacks & lunch will be available for an additional cost at our OA Café or you can bring your own lunch from home. There will be a Trading Post available for those wishing to purchase snacks and souvenirs. Bring your family digital camera for a special Camera Shoot Scavenger Hunt. Overnight campsites are available to reserve for $2/person, advance arrangements are required.
Please check the weather forecast for the day, and make sure each participant is prepared and dressed appropriately. This is a "rain or shine" event! There will be a variety of indoor and outdoor-activities for all sorts of weather conditions.
Sara Seaborne
Event Champion
sara_seaborne@sbcglobal.net

Kevin Trojan
Program Director
Kevin.Trojan@Scouting.org
(812) 272-2368

Hoosier Trails Council Service Center
5625 E State Rd 46
Bloomington, Indiana 47401
Phone: (812) 336-6809

Saturday 09-16-2017 9:00 AM to 5:00 PM
Past
Maumee Scout Reservation

Map this event
Coords: 39.0087467, -86.28057
12975 West County Road 925 North
Norman, Indiana 47426
Phone: 812-995-3272